Unnamed Female Trump Family Member Was Involved in Decision To Move Classified Docs To Mar-a-Lago: Report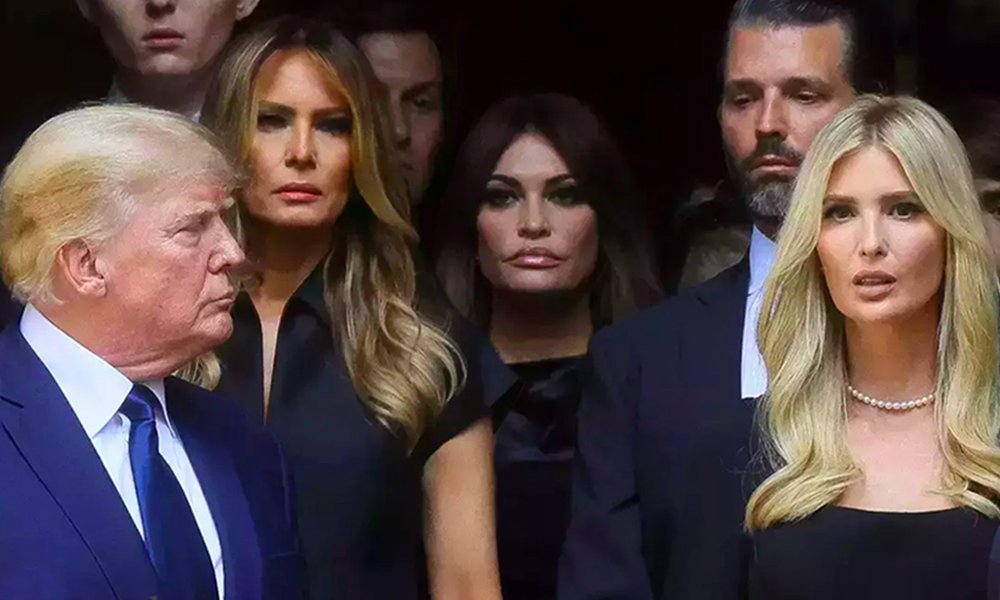 In a startling revelation, prosecutors have disclosed that a female relative of former President Donald Trump played a significant role in the decision-making process regarding classified US government documents that he took from the White House to his Mar-a-Lago residence in Palm Beach, Florida.
The historic indictment, made public on Friday, accuses an unidentified family member of providing instructions to Trump aide Walt Nauta regarding the handling of documents that Trump intended to retain rather than return.
The allegation raises concerns about unauthorized individuals exerting influence over highly sensitive information, encompassing US nuclear weapons, military plans, and foreign relations, among other matters.
However, the identity of this family member remains shrouded in mystery, with the only clue being that Nauta reportedly addressed her as "ma'am."
According to the indictment, the involvement of the female Trump family member came to light on May 30, 2022, just one day prior to a scheduled search of his storage room by an attorney seeking the classified documents.
On that day, the family member allegedly texted Nauta, saying, "Good afternoon, Walt. Happy Memorial Day! I saw you put boxes to POTUS' room.
"Just FYI, and I will tell him as well: not sure how many he wants to take on Friday on the plane. We will NOT have room for them. Plane will be full with luggage. Thank you!"
Nauta responded with a smiley face emoji, stating, "Good afternoon ma'am. Thank you so much. I think he wanted to pick from them. I don't imagine him wanting to take the boxes.
"He told me to put them in the room and that he was going to talk to you about them."
The indictment provides no further details about the identity of this family member, the extent of her knowledge regarding the documents, or her intentions in communicating with Nauta.
While the most notable women within Trump's immediate family include his wife Melania, his daughter from his first marriage, Ivanka (41), and his daughter from his second marriage, Tiffany (29), the indictment does not imply any knowledge of illegal activities on their part.
ABC News, citing inside sources, speculates that the woman in question is likely Melania Trump, Mr. Trump's wife. However, Melania Trump's office did not immediately respond to requests for comment.
Donald Trump himself faces 37 criminal charges, including willfully retaining national defense information, conspiracy to obstruct justice, concealing a document in a federal investigation, and making false statements and representations.
Prosecutors allege that Trump devised a plan to retain certain documents in defiance of a legal order to return them, storing them insecurely at his Mar-a-Lago estate in Florida while countless guests frequented the premises.
Trump maintains his innocence, slamming the charges as a politically motivated "hoax" orchestrated by his adversaries.