Unexpected On-Air Kiss Shocks New York Councilwoman During Interview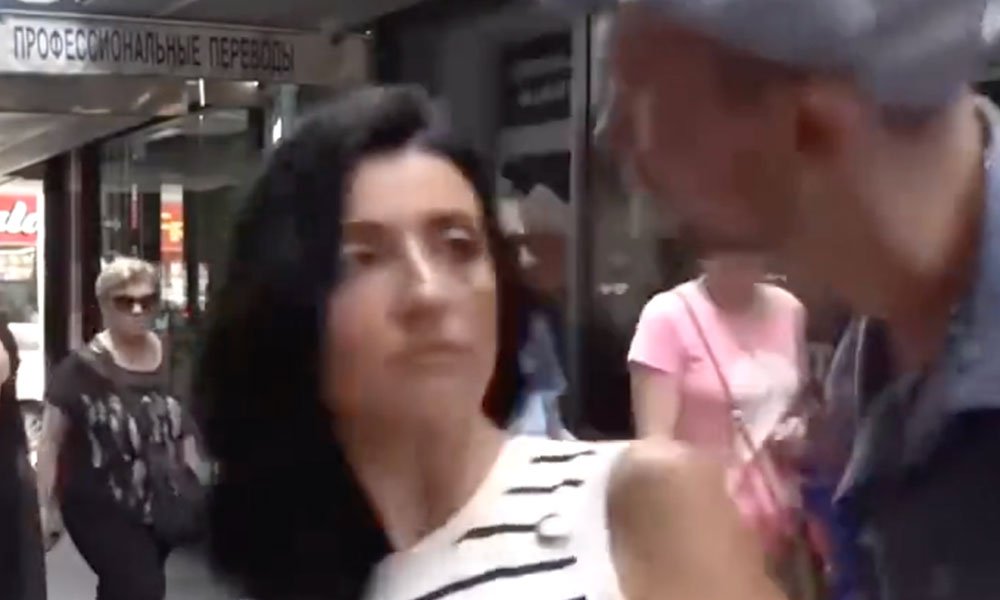 A man approached New York councilwoman Inna Vernikov while she was being interviewed on television by CBS reporter Hannah Kliger in Brighton Beach, Brooklyn and planted an unexpected kiss on her cheek. The incident was captured on camera, showing Vernikov's shock as she exclaimed, "What the f***?" The man then walked away with a smile. (Video below)
Vernikov, who represents New York City's 48th District and holds the position of the council's minority whip, was in the middle of the interview in an area under her jurisdiction. Prior to her election in 2021, she was a local business owner and attorney. She was part of a movement that brought more women into the council, resulting in a female majority within the 51-member body.
Below a brief video clip shared by Kliger on Twitter, Vernikov commented, "Definitely not the kind of love I was expecting from constituents!"
As of the latest update on Friday, the New York City Police Department confirmed that Vernikov had not filed a formal report regarding the incident. Meanwhile, several fellow council members of Vernikov expressed their disapproval of the man's actions.
New York City councilwoman Lynn Schulman of District 29 condemned the incident on Twitter, describing it as "repulsive and disgraceful." She expressed her solidarity with Vernikov and hoped for the perpetrator to be identified. Schulman highlighted the unfortunate reality that such unacceptable behavior continues to affect women, even in the year 2023.
Council Majority Leader Keith Powers referred to the incident as "inappropriate behavior," while Bronx Councilwoman Marjorie Velázquez emphasized that society must not allow sexual assault to become a normalized part of public interactions. Velázquez also voiced her expectation that the NYPD would swiftly apprehend the individual responsible for this act and ensure justice is served.
Numerous online users echoed similar sentiments, with some suggesting that Vernikov should have physically responded to the stranger's actions. In response, Vernikov stated that she was taken aback and that by the time she considered a reaction, the man had already left the scene.
Stranger kisses Brooklyn Councilwoman @InnaVernikov during an interview on Brighton Beach @CBSNewYork pic.twitter.com/xCIg01SxbE

— Hannah Kliger (@HannahKliger) August 18, 2023
Not the kind of love I'd expect from constituents!

— Councilwoman Inna Vernikov (@InnaVernikov) August 18, 2023