Twitter Flags Trump's Tweets After He Once Again Urges Supporters To Vote Twice
During an event in North Carolina on Wednesday, Donald Trump encouraged his supporters to go out and vote twice to make sure the election system isn't "rigged." On Thursday, Trump once again pushed his supporters to vote twice – this time on Twitter.
But the social media company did not give Trump the light of day.
Trump's series of tweets encouraging his supporters to vote twice and instructing them how to do it was flagged by Twitter.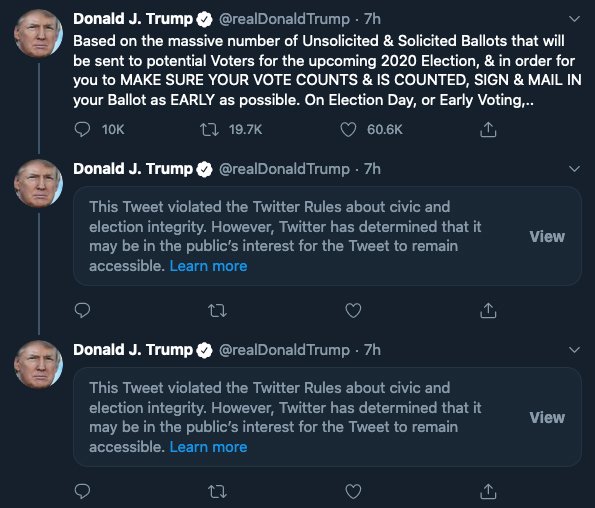 The only thing that will happen if Trump supporters listen to him is that they will go to prison for attempting to vote twice in an election – it's illegal to do so.
RELATED: McEnany Claims Trump Was Trying To 'Enfranchise' His Supporters By Telling Them To Vote Twice