Internet Blasts 'Idiot' Rand Paul For Lying About Being 'Attacked' By Protesters Near The White House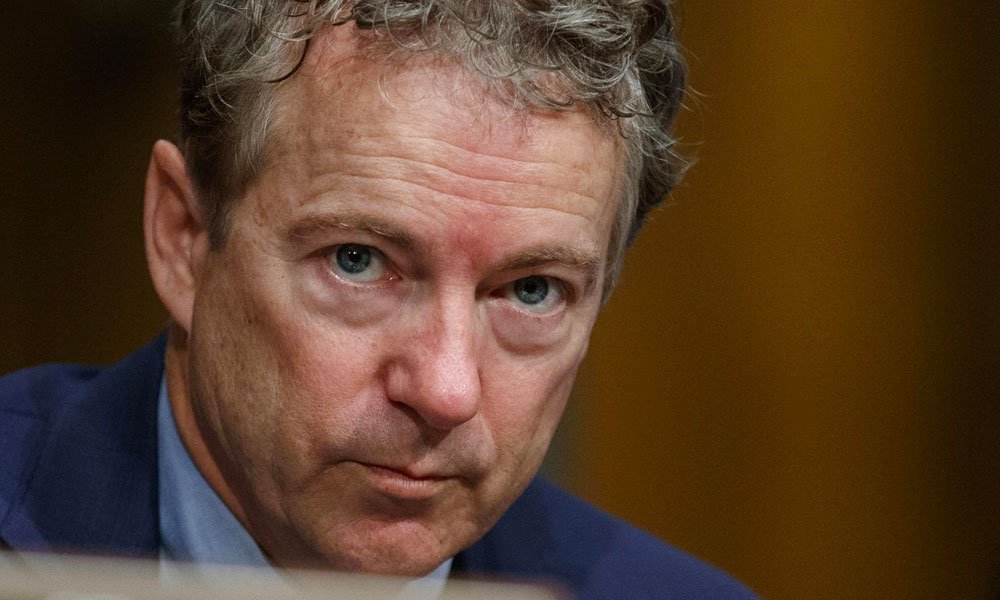 Sen. Rand Paul (R-Ky.) sparked an avalanche of criticism for claiming that he was "attacked by an angry mob" after President Donald Trump's speech Thursday night.
"Just got attacked by an angry mob of over 100, one block away from the White House," Paul tweeted, while thanking the D.C. Metropolitan Police Department for "literally saving our lives."
Twitter users were quick to call out the Kentucky senator, pointing out that video of the incident does not appear to show Paul or his wife being touched by any protesters.
"There's video, you idiot. You didn't get attacked or have your life saved," one user wrote.
There's video, you idiot. You didn't get attacked or have your life saved. pic.twitter.com/gaPGvnkGUI

— Brandon Friedman (@BFriedmanDC) August 28, 2020
Check more reactions below:
They were all your neighbors dickbag.#randpaulsneighbor

— Big Daddy Wickster (@jdwickie) August 28, 2020
People with opposing views wanting you to hear them is not an attack.

— David Weissman (@davidmweissman) August 28, 2020
Those are American voters, Senator Paul. Any idea what might have made them so angry?

— Steve Cox (@RealSteveCox) August 28, 2020
You were walked through a crowd by police with people asking you questions. Attacked is what happened to: George, Ahmad, Breonna, Sandra, Jacob….and the list goes on and on and on and on. Shame on you for this clear lie. #RandPaul #RepublicanConvention

— Grumpy248 (@grumpy2481) August 28, 2020
Rand Paul, as an elected leader, is literally scared of the American people. That's pathetic.

— Eugene Gu, MD (@eugenegu) August 28, 2020
He didn't get attacked. He got confronted. The protester got attacked by the cop, as the protester is protesting police brutality!!pic.twitter.com/gLGjm9e1HD

— Chase LeVangie 🌿 (@ChaseLevangie) August 28, 2020
I mean that the police were there to prevent the crowd from telling you all of the ways you are a failure. It's sad.

— Butch Science is Real Yost (@butch3fan70) August 28, 2020
Crazed mob? Let me translate that for you: concerned American citizens exercising their First Amendment rights: "… right of the people peaceably to assemble, and to petition the Government for a redress of grievances." In case, you know, YOU FORGOT.

— Brian (@TheBrianLy) August 28, 2020