Tucker Carlson Loses It After Twitter Fact-Check His Segment Shared By Trump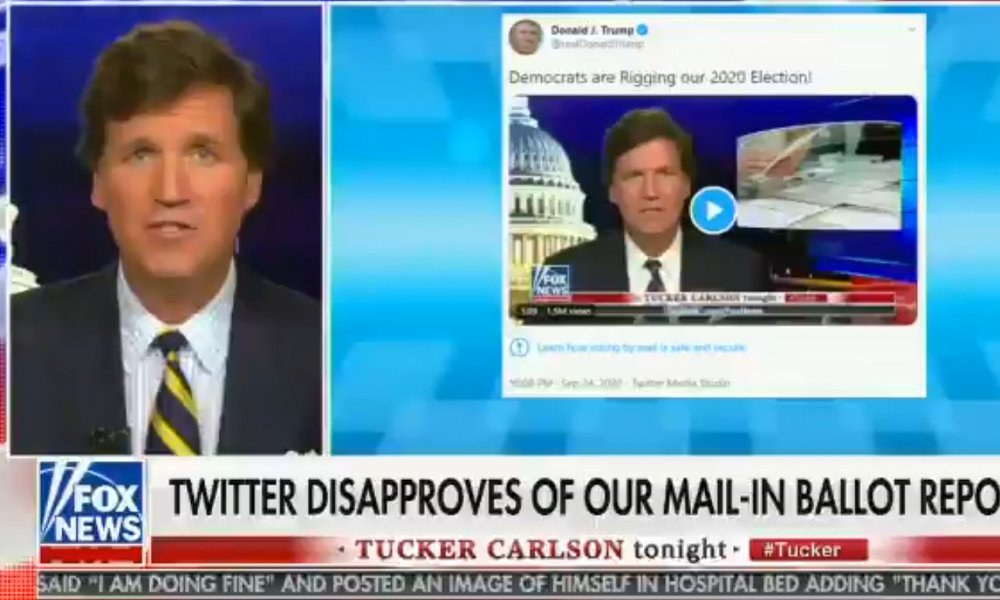 Just one day after his own network argued that he should not be believed, Tucker Carlson threw a tantrum when Twitter fact-checked a clip of him lying about mail-in ballots.
Judge Mary Kay Vyskocil found the Fox host is not "stating actual facts" on his show, "Tucker Carlson tonight."
Later on, a clip of Carlson's show that was tweeted by Donald Trump was fact-checked by Twitter.
The fact-check said, "learn how voting by mail is safe and secure."
The host falsely claimed Twitter censored "us" and said "they didn't know anything" for challenging his debunked conspiracy theories.
Take a look at his rant below:
Tucker Carlson accuses Twitter of making a "fact-free political statement that amounts to propaganda" when they flagged a video of his that contained misinformation about voting. Fox News itself argues that Tucker shouldn't be considered a truthful source. pic.twitter.com/KJtKEV9OCI

— nikki mccann ramírez (@NikkiMcR) September 26, 2020
RELATED: 'There Will Be A Number Of Plans' To Remove Trump If He Loses, Bernie Sanders Says