'There Will Be A Number Of Plans' To Remove Trump If He Loses, Bernie Sanders Says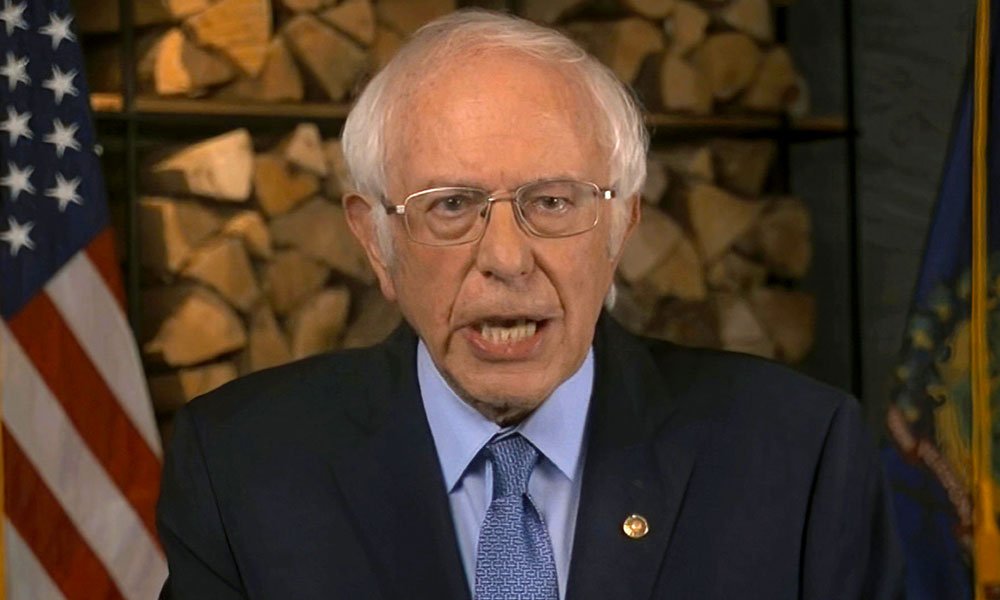 During an interview with HBO host Bill Maher on Friday night, Sen. Bernie Sanders (I-Vt.) assured Americans that there are "a number of plans" to deal with a scenario in which President Trump loses the November election but refuses to leave the White House.
The Vermont senator said it was of tantamount importance that liberals elect Democratic presidential nominee Joe Biden but that Democrats will have contingency plans to remove Trump from office if he refuses to go.
"The bottom line is, there are things that we have to do now to make sure that Biden wins. And if Trump attempts to stay in office after losing, there will be a number of plans out there to make sure that he is evicted from office," he said. "But right now, in the next five weeks, our job is to defeat him and defeat him badly."
The remarks come amid blistering criticism from Democrats over Trump's refusal to commit to a peaceful transfer of power if he loses the November election.
Watch the interview below: