Trump Talks Down To Reporter, Suggests He Should Be Treated Like Royalty: 'Don't Talk To Me That Way'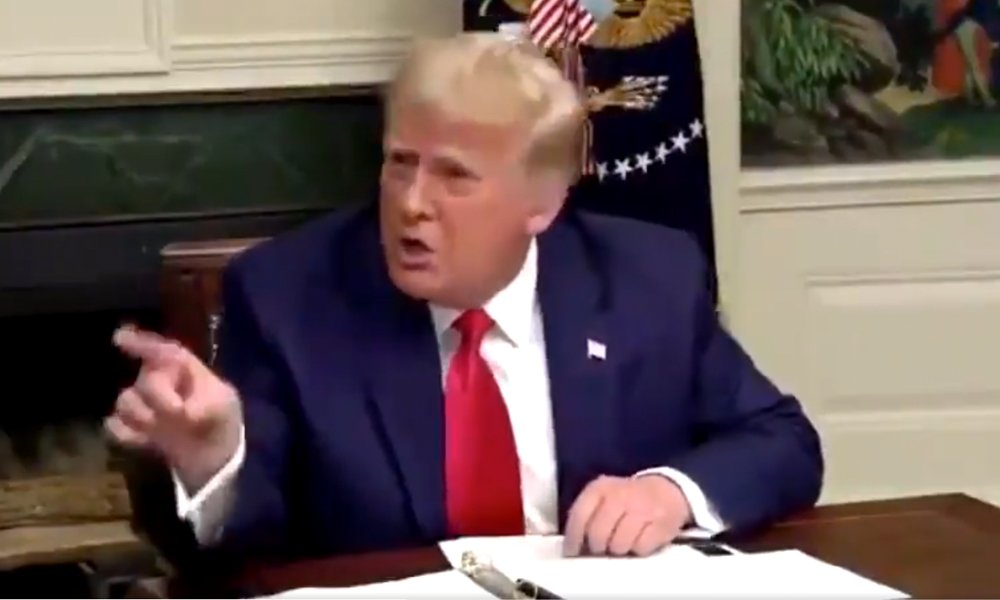 While taking questions from reporters on Thursday, Donald Trump lashed out at Reuters White House correspondent Jeff Mason for repeatedly asking the president if he would concede once the Electoral College votes are officially in.
Instead of answering the question, Trump told Mason, "Don't talk to me that way."
President Trump lashed out at a reporter during a pool spray Thursday, calling the journalist a "lightweight" after the president was pressed about his election defeat.
Trump interrupted as the reporter attempted to interject and apologize, saying, "I'm the president of the United States. Don't ever talk to the president that way," before Trump said he would move on to someone else's question.
Mason was not disrespecting the president in any way and was asking a legitimate question.
Take a look at the exchange below:
Deranged pic.twitter.com/eyphLaQy9y

— Aaron Rupar (@atrupar) November 26, 2020
RELATED: Trump Launches Into Profanity-Filled Rant After Hitting Golf Ball Into Pond