Trump Supporters Lash Out At Cops, Say They're 'Supposed To Be Shooting' Black People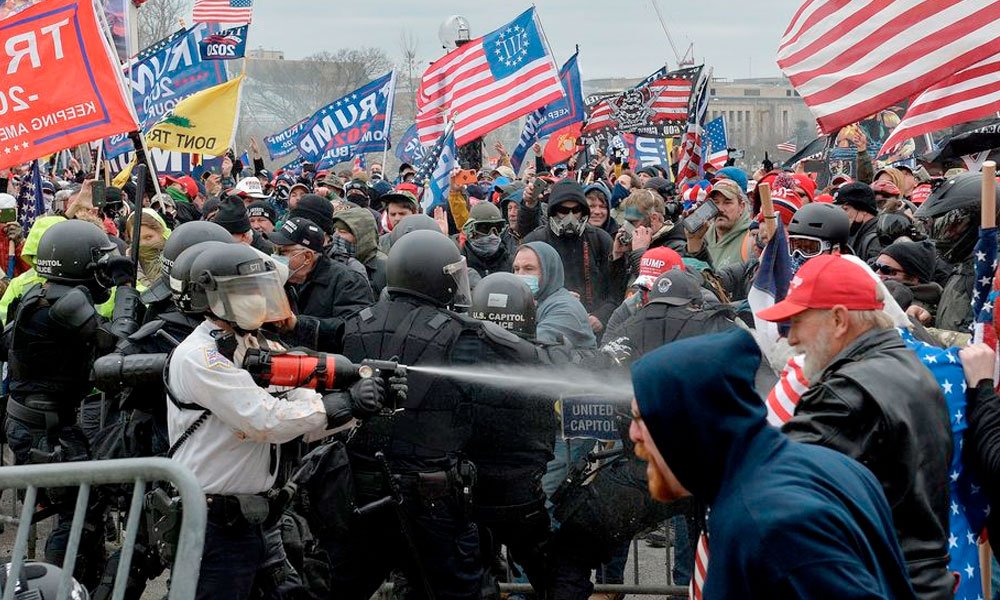 Donald Trump supporters' clash with the police on Wednesday has changed how some of them view law enforcement.
The Nation's Andrew McCormick reports that many Trump supporters are feeling bitter about police officers using force against them while they tried to storm the U.S. Capitol.
"You just lost the only people in this country who stand behind you!" shouted one Trump supporter to riot police.
"You serve Satan!" shouted another.
One Trump-backing woman in the crowd lamented that the police were deploying tear gas and flash-bang grenades against them, claiming that she thought they would only use those tools against demonstrators from the left.
"This is not America," she said. "They're shooting at us. They're supposed to shoot BLM, but they're shooting the patriots."
RELATED: Trump Supporters Are Now Being Identified And Arrested After Refusing To Wear Masks During Riot