Trump Impeachment Witness Gordon Sondland Sues Mike Pompeo, State Department For $1.8 Million Over Legal Fees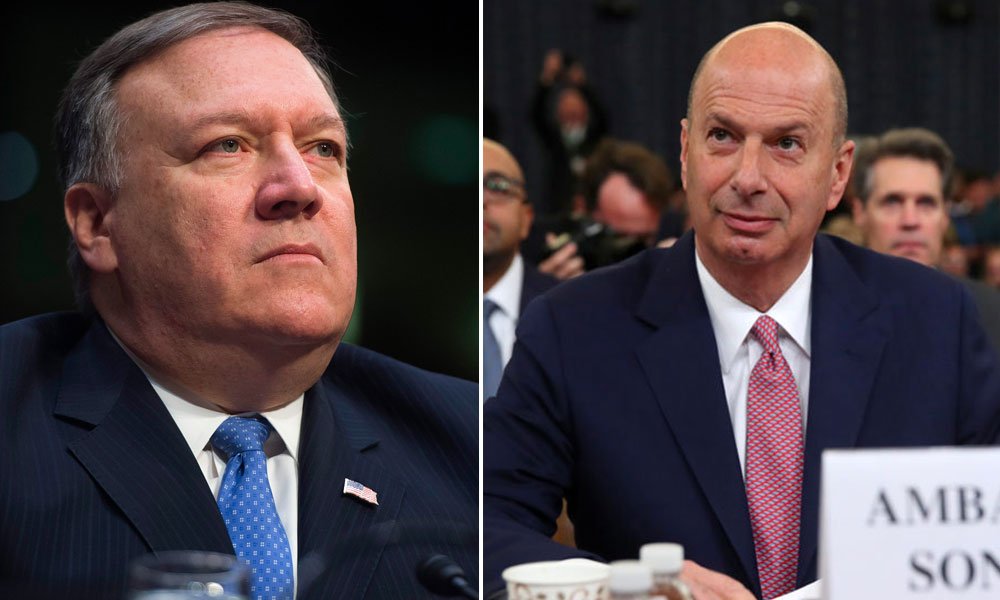 Gordon Sondland, a former ambassador to the European Union who testified against former President Donald Trump during his first impeachment trial is suing former Secretary of State Mike Pompeo and the State Department, alleging that his legal fees were not paid as promised.
In a suit filed in federal court in the District of Columbia on Monday, the former Trump's top diplomat is seeking $1.8 million in damages from Pompeo and the State Department, according to the Washington Post.
The lawsuit accuses Pompeo of not following through on a promise that the department would cover his legal fees.
Sondland was a key witness during the first impeachment of Donald Trump. He testified in November of 2019 there was a quid pro quo connected to a meeting between Trump and Ukrainian President Volodymyr Zelensky.
"I know that members of this Committee have frequently framed these complicated issues in the form of a simple question: Was there a 'quid pro quo?' As I testified previously, with regard to the requested White House call and White House meeting, the answer is yes," Sondland said in his opening statement.
Read more at the Washington Post.