Trump Falsely Claims He 'Won' Georgia After GOP Gov Says They'll Only Count 'Legal Votes'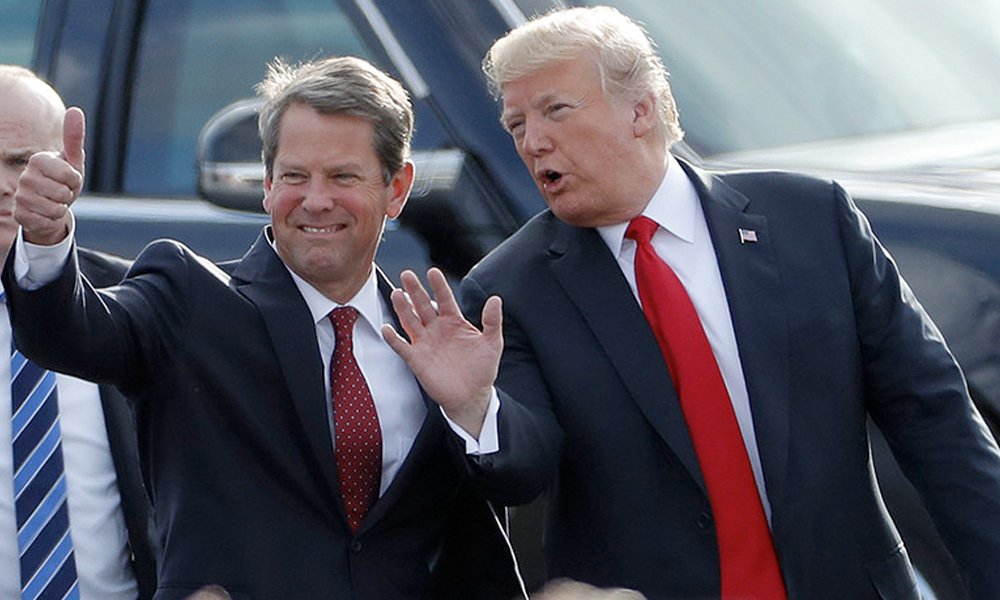 Donald Trump has yet to accept the fact that he lost the election. He claims that he won and that the votes that Joe Biden got were "illegal."
On Monday, Gov. Brian Kemp (R-GA) said that he would see to it that only "legally cast ballots" would be counted in Georgia.
Shortly after Kemp's remarks, Trump claimed that it would mean that he won the state, which he's currently losing by over 11,000 votes.
In a tweet, Trump tagged GOP Rep. Doug Collins, an ally who unsuccessfully ran for Senate, and Secretary of Agriculture Sonny Perdue, who previously served as governor of Georgia.
Trump tweeted the following:
This is good news, it means I won!
cc: @RepDougCollins @SecretarySonny https://t.co/zO4AlPF8O0

— Donald J. Trump (@realDonaldTrump) November 10, 2020
Trump's tweet was flagged by Twitter for yet again spreading false information.
RELATED: Bill Barr Is 'Trying To Overturn The Election,' Voting Expert Warns