Trump Calls For Gov. Shutdown In Attempt To Halt His Criminal Prosecution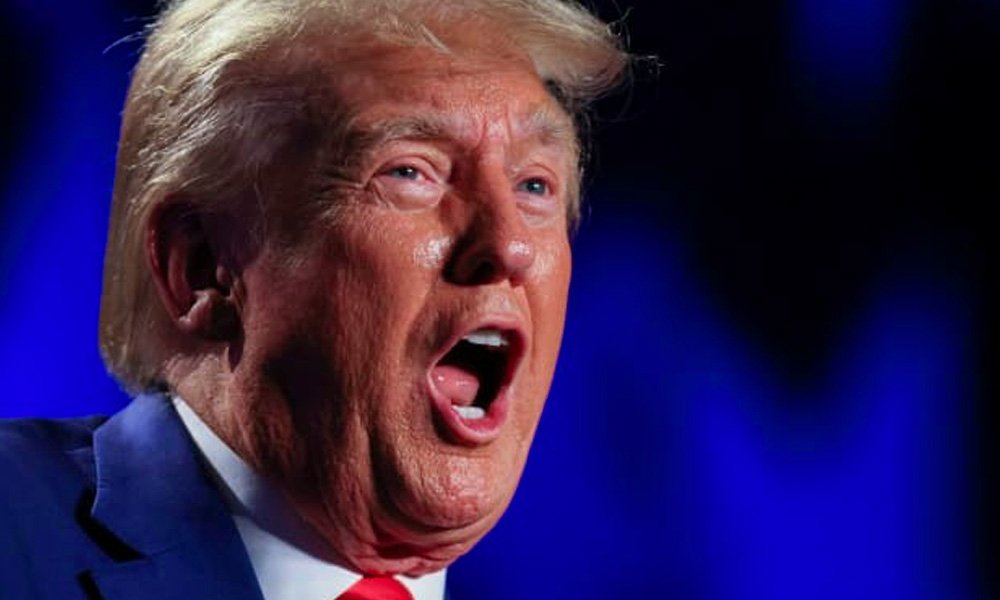 Former President Donald Trump is urging fellow Republicans in Congress to initiate a government shutdown in an effort to block federal prosecutions against him.
There is currently a divide among Republicans in the U.S. House of Representatives regarding how to proceed with spending legislation, which is necessary to avoid a shutdown by October 1.
A small group of hardliners, including Trump's staunchest supporters, has created challenges for House Speaker Kevin McCarthy as he pushes for a short-term funding plan.
On Wednesday, Trump referred to this situation as "the last chance to defund these political prosecutions against me and other Patriots."
"A very important deadline is approaching at the end of the month. Republicans in Congress can and must defund all aspects of Crooked Joe Biden's weaponized Government that refuses to close the Border, and treats half the Country as Enemies of the State," Trump wrote on Truth Social. "This is also the last chance to defund these political prosecutions against me and other Patriots. They failed on the debt limit, but they must not fail now. Use the power of the purse and defend the Country!"
However, a government shutdown is unlikely to halt these legal proceedings as the U.S. Justice Department has previously stated that activities funded by "permanent indefinite appropriations" would continue even during a funding lapse.
The Special Counsel's office responsible for prosecuting Trump and his associates did not offer a formal comment, but it operates under "the permanent, indefinite appropriation for independent counsels," as indicated in its latest funding statement.
Trump is currently facing two federal trials, one related to his efforts to overturn the 2020 election results as he seeks the presidency again in the 2024 election, and the other concerning his handling of classified documents. It's important to note that the cases brought against him by New York and Georgia would not be affected by a federal government shutdown.
Both Republicans and Democrats have reacted to Trump's call for a government shutdown. Trump ally U.S. Representative Matt Gaetz posted on X (formerly known as Twitter): "Trump Opposes the Continuing Resolution. Hold the Line."
Meanwhile, House Democratic Leader Hakeem Jeffries wrote on X: "Trump has ordered House Republicans to shut down the government. These individuals are too extreme to ever be trusted."