'Trained' Gun-Loving Man Accidentally Kills Wife While Handling Firearm, Takes Own Life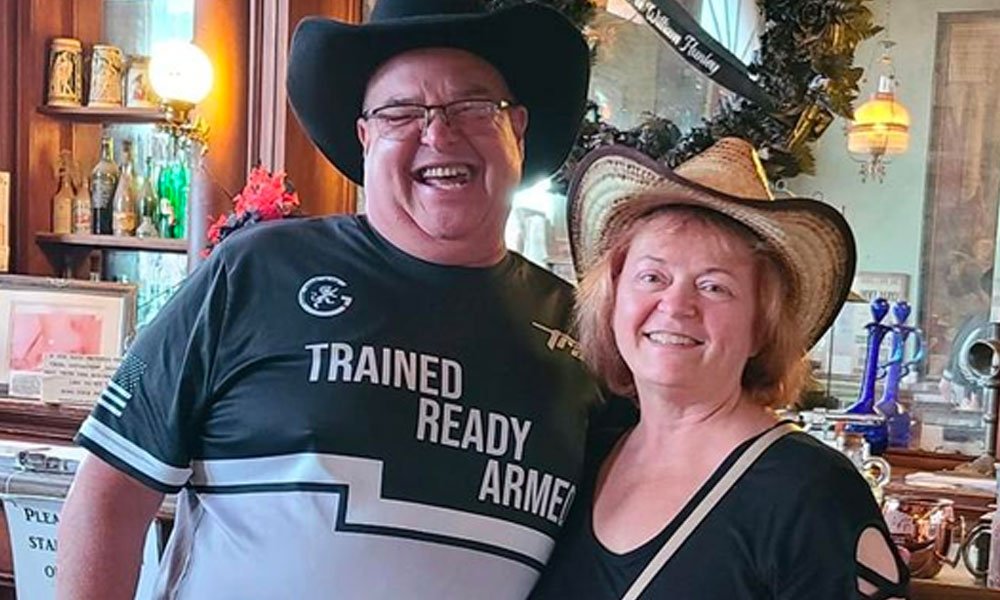 A tragic incident unfolded in a suburban Chicago household where a couple in their 60s lost their lives due to an accidental gun discharge.
Simeon Hendrickson, a 61-year-old man known for conducting firearms training classes, was cleaning one of his guns at his residence on Dalton Lane in Bollingbrook. Unfortunately, according to police, the gun accidentally fired, fatally striking his wife, Laurie Hendrickson, aged 60. Despite immediate assistance, Simeon was pronounced dead at the scene, while Laurie passed away at a nearby hospital, the Chicago Sun Times reported.
The exact circumstances surrounding the incident and the response to it remain unclear. It is uncertain whether Simeon made the emergency call or if a neighbor heard the gun's discharge and sought help from authorities.
Simeon Hendrickson's strong passion for firearms was evident from his social media presence, where he often shared about his interest in guns.
The tragic loss of the couple deeply affected their son, who expressed his grief in a heartfelt Facebook post.
"They were loved and respected by many and were the greatest parents anyone could have ever ask for," Derek Hendrickson wrote, according to People Mgazine.
Gun accidents like this are not isolated incidents. There were 549 accidental gun deaths in the US in 2021, the most recent year for which complete data is available, according to the Pew Research Center.