'These People Are Idiots': CNN Panel Reacts After GOP's Twitter Conspiracy Dies On The House Floor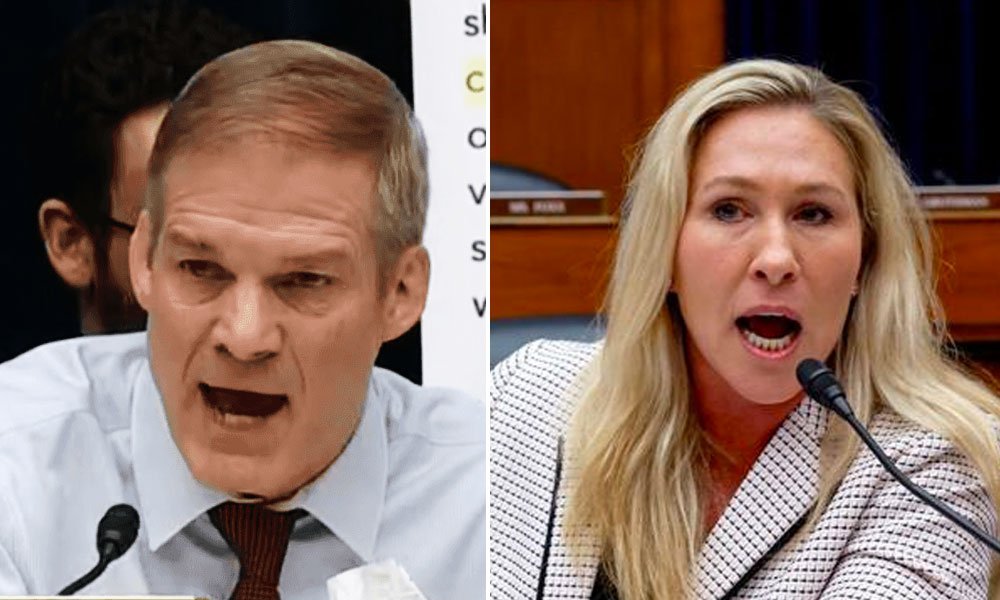 A CNN panel on Thursday ridiculed House Republicans for their decision to hold a hearing on what they call "Twitter's censorship" of their COVID-19 and 2020 election conspiracy theories.
A telling moment during the hearing came after it was revealed that the Trump White House made a call to Twitter to demand they remove an obscene post that Chrissy Teigen made about the former president, which debunked the House Republicans' narratives that only Democrats were regularly hounding Twitter to take down posts they didn't like.
As noted by tech journalist Kara Swisher, this revelation should cripple any GOP conspiracy theories about the social media platform.
"Twitter was not really pressured, but was contacted by everybody who wanted to influence what they were doing," she said.
"There was no conspiracy here… I think this was a waste of taxpayer money, it's a lot of nonsense, it's a lot of allegations that they just can't prove," she added.
"The only conspiracy here is a conspiracy of dunces," said Scott Galloway, a professor of marketing at the New York University Stern School of Business declared. "This communicates to every Chinese official: 'Send more balloons, these people are idiots."
Galloway also pointed out that a private company had the right to decide which content to allow onto its platform, which he argued meant that conservatives had no grounds to argue that their First Amendment rights had been violated by running afoul of Twitter's policies. He also noted that Twitter repeatedly carved out exceptions to its rules for former President Donald Trump, whose use of violent and incendiary rhetoric finally got him banned from the platform after his supporters staged a deadly riot at the United States Capitol building
Watch the segment below from CNN.