The $199.99 Mystery That Could Land George Santos In Prison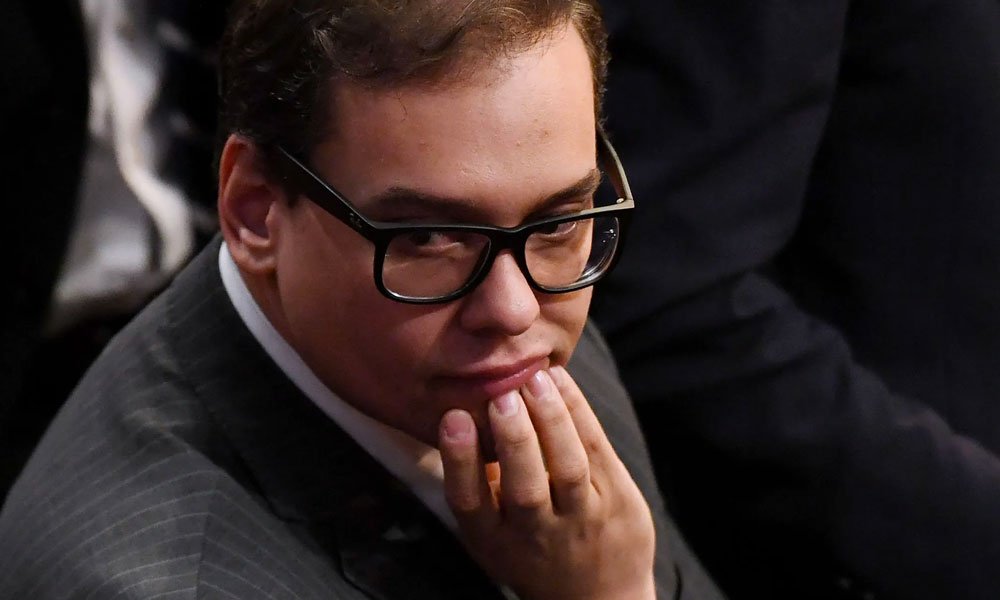 Republican Representative George Santos's troubles are piling up, and the controversies engulfing him are shifting quickly from blatant lies to questionable finances, posing a much more serious threat to Santos even as he vows to remain in Congress.
While Santos's lies have been the focus of the scandal, more serious revelations suggest the New York Republican might have violated campaign finance laws — a much graver class of misconduct that could result in civil penalties, criminal prosecution, expulsion from Congress, or all three, according to Robert Maguire, research director with Citizens for Responsibility and Ethics in Washington.
As reported by The Hill, "Santos's public filings show a spike in personal wealth between his 2020 and 2022 campaigns, coinciding with the creation of his company, the Devolder Organization LLC, and at least $705,000 in personal loans to his 2022 campaign and more than $80,000 during his 2020 run. Santos has never revealed the specifics of how his company made money.
"The questions center around the hundreds of thousands of dollars Santos has loaned his campaigns from personal accounts; his sharp increase in reported wealth; an outside group that was raising funds on behalf of his campaign, without being registered with the Federal Election Commission (FEC); and a host of expenses submitted by his campaign for $199.99 — one cent less than the figure requiring receipts."
"We certainly are talking about potential FEC investigations and DOJ investigations," Maguire said.
The origin of Santos's newfound wealth has intrigued legal and political experts for another reason: It fueled the large loans he made to his campaign.
Rep. Matt Gaetz (R-Fla.) asked Santos where the money for his campaign loans came from in a recent interview on the "War Room" podcast.
"I'll tell you what. It didn't come from China, Ukraine, or Burisma, how about that?" Santos said, deflecting the question while taking aim at business dealings by President Biden's son, Hunter Biden.
Richard Briffault, a Columbia Law School professor specializing in campaign finance, said those loans may be the most consequential piece of the Santos puzzle, from a criminal justice standpoint, if they are found to have been "an illegal means of disguising illegal contributions."
"If it turns out that that was a device for donors to funnel money to the campaign, that itself is illegal — Santos would be a 'straw donor' falsely claiming he provided the money when it really came from someone else," Briffault said, according to The Hill.
Local and federal investigators are reportedly looking into Santos's finances, and he also faces multiple ethics and campaign finance complaints.