Ted Cruz Rips Biden For Wanting To Reduce Carbon Emissions, Gets Brutal Response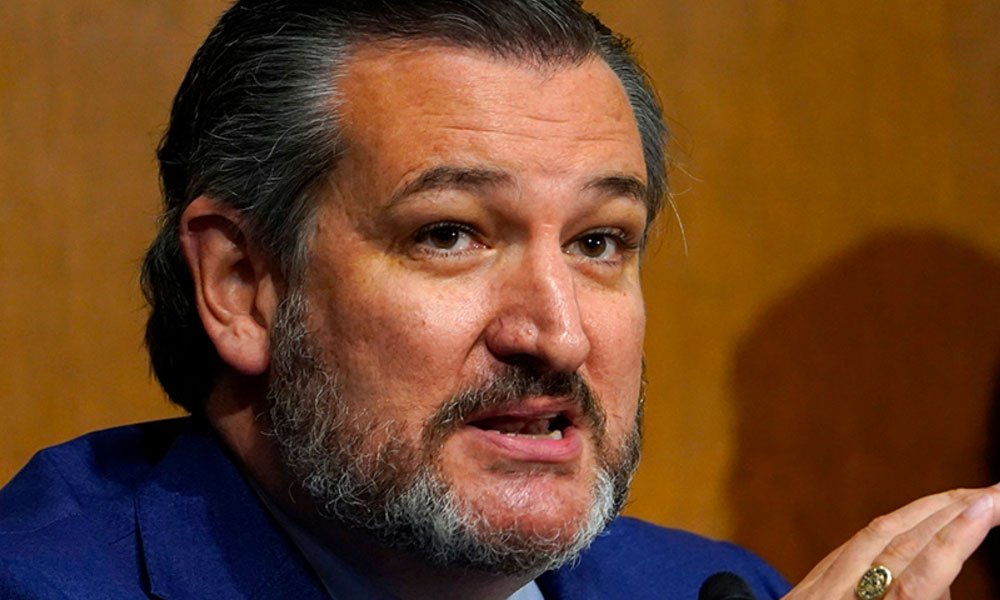 Republican Sen. Ted Cruz of Texas on Wednesday slammed President Joe Biden's decision to rejoin the Paris climate change agreement to reduce carbon emissions, saying that "by signing this order, Biden indicates that he's more interested in the views of the citizens of Paris than in the jobs of the citizens of Pittsburgh."
"By rejoining the Paris Climate Agreement, President Biden indicates he's more interested in the views of the citizens of Paris than in the jobs of the citizens of Pittsburgh. This agreement will do little to affect the climate and will harm the livelihoods of Americans," Cruz tweeted.
But Cruz's metaphor totally missed the mark. While France is one of the 195 signatories of the Paris accords, the agreement is an international one that is not particularly designed to appeal to or benefit Parisians. The 2015 agreement was signed by world leaders in Paris.
Similarly, the Geneva Conventions for armed conflict and its treaties originated in Geneva, Switzerland, but involves countries around the world.
Twitter users, including Pittsburgh Mayor Bill Peduto, fired back at Cruz, reminding him that he was one of the minority group of Republican lawmakers who formally objected to the results of the 2020 US presidential election — an objection that attempted to disenfranchise Pennsylvanian voters.
The objections and comments raised by Republicans like Cruz were critical in fueling the discontent that paved the way for the deadly January 6 riots on Capitol Hill.
"Are you kidding me? Here we go, again …," Peduto said on Twitter.
Are you kidding me? Here we go, again… https://t.co/3WDuRqHFyX

— bill peduto (@billpeduto) January 21, 2021
Other users piled on:
Fuck off you fascist.

— Seth Rogen (@Sethrogen) January 21, 2021
The Paris Agreement is called that because it was signed IN Paris. It's just the name.

Do you think the New Orleans Saints are actually saints? "Why do they lose to Tampa Bay? A pirate can't defeat a saint!"

From the bottom of my Pittsburgh heart, you are so fucking stupid.

— Steve Hofstetter (@SteveHofstetter) January 21, 2021
Worry more about your role in inciting a bloody coup attempt that killed five, and almost resulted in a massacre. You belong in prison.

— Amy Siskind 🏳️‍🌈 (@Amy_Siskind) January 21, 2021
Resign 🎈

— Molly Jong-Fast🏡 (@MollyJongFast) January 21, 2021
Ted Cruz urged Congress not to help "blue states" combat #COVID19

Voted against compensation for 9/11 victims

Tried to disenfranchise Pennsylvania voters

Helped incite an insurrection against the very government in which he serves

And now advocates that we destroy the planet

— Adam Cohen Lawyers for Good Government #DemCast (@axidentaliberal) January 21, 2021
You tried to disenfranchise every citizen of Pittsburgh by throwing out the election results in the entire state but sure, tell us more about how you're looking out for the people of PA.

— Brian Tyler Cohen (@briantylercohen) January 21, 2021
Cruz's office did not immediately respond to a request for comment on Wednesday evening.