Supreme Court Rejects Kevin McCarthy's Lawsuit Against Pelosi Over Absentee Voting Process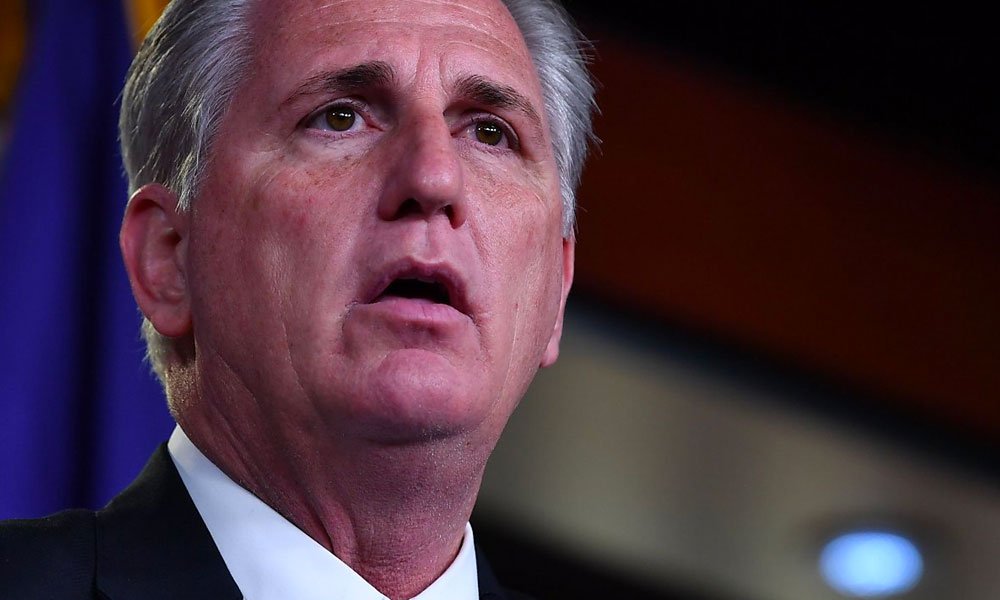 The U.S. Supreme Court has rejected House Minority Leader Kevin McCarthy's lawsuit challenging proxy voting, a voting process implemented by House Speaker Nancy Pelosi at the height of the coronavirus pandemic.
The process allowed U.S. House representatives for the first time in U.S. history to vote without being present in the chamber. In his lawsuit, McCarthy McCarthy claimed the process was unconstitutional.
As reported by Politico, however, the Supreme Court's decision upholds a lower court ruling made last July that determined courts don't have the authority to dictate House procedures.
Throughout the pandemic, Republicans have vowed to end the absentee voting process if they regain control of the House in the 2022 midterms.
Read the original article on Politico.