Oath Keeper's Leader Goes Down In Flames In Court During Cross-Examination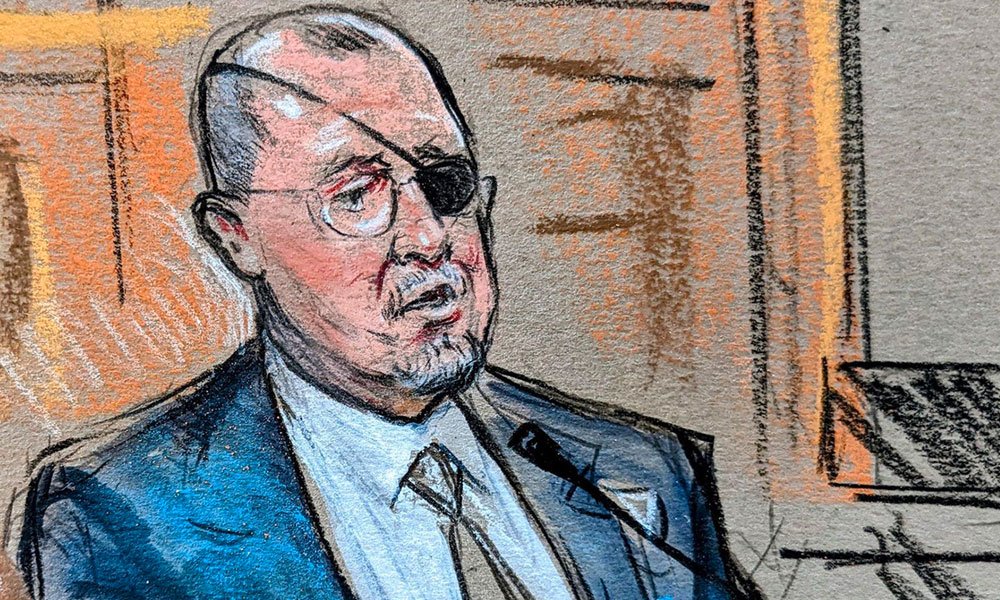 On Monday, Oath Keepers leader Stewart Rhodes took the witness stand to testify on his own defense. But things got from bad to worse for the far-right militia leader as he engaged in a tense exchange with prosecutors who used Rhodes' own words from texts, speeches, and interviews against him.
During his testimony, Rhodes claimed that he wasn't involved in the specifics of planning for January 6, and that he had no knowledge of plans for the so-called quick reaction force (QRF) that the group set up in Virginia to quickly move weapons into Washington.
As reported by CNN, however, prosecutor Kathryn Rakoczy dismantled his claim by showing jurors Signal messages in which Rhodes told other members that "We WILL have a QRF" on January 6 because "this situation calls for it" as part of group messages where members shared photographs of routes the QRF could use to enter the city.
"The buck stopped with you in this operation," Rakoczy said to Rhodes, reading the leader's messages aloud.
"I'm responsible for everything everyone else did?" Rhodes responded.
"You're in charge, right?" Rakoczy said.
"Not if they do something off-mission," he shot back.
"That's convenient," Rakoczy said, smiling.
The militia leader also told the jury that he doesn't condone "the violence that happened on January 6" and "hoped to avoid" conflict. He added that he was only concerned about a civil war breaking out after Joe Biden became president – leading to a chiding question from Rakoczy about how "the civil war will be on [January] 21st and not on the sixth?"
Rakoczy also pointed to statements Rhodes made in a secretly recorded conversation in the days after January 6 where he said he wished the Oath Keepers had brought rifles to the Capitol that day.
"If he's not going to do the right thing, and he's just going to let himself be removed illegally, then we should have brought rifles," Rhodes said in the recording prosecutors again played for the jury. "We could have fixed it right then and there," Rhodes said of the Capitol attack, according to the recording. "I'd hang f**king Pelosi from the lamppost."
After playing the recording, Rakoczy asked Rhodes, "That's what you said four days after the assault at the Capitol, right?"
"Yeah, after a couple drinks and I was pissed off," Rhodes testified.