Steve Bannon Panics After Jan 6 Panel Shows Video Of Him Revealing Trump's Plan To Steal Election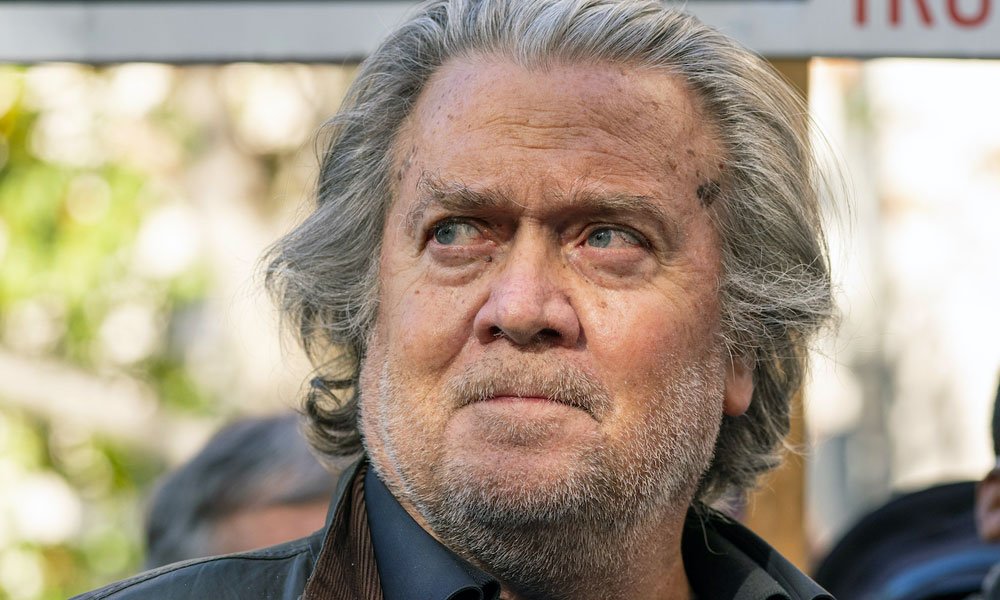 On Thursday night, the January 6th Committee played a leaked recording published earlier this month showing indicted former Trump political strategist Steve Bannon revealing what Donald Trump would do if he lost the 2020 election to President Joe Biden.
"What Trump's gonna do is just declare victory. Right? He's gonna declare victory. But that doesn't mean he's a winner," Bannon told associates at a private meeting on October 31, 2020, just days before the election. "He's just gonna say he's a winner," he added.
Now, Bannon is worried the jurors in his trial could have seen the damning footage of him outlining Trump's plan to steal the 2020 election.
On Friday morning, Bannon asked the judge overseeing the trial to grill jurors about whether they watched Thursday night's hearing, Politico's Kyle Cheney reported on Twitter.
Bannon requested that "there should be some inquiry, while assuring the jurors of the importance of candor and that they will not suffer negative consequences if they acknowledge exposure to the broadcast or its subject."
Bannon is facing trial after being charged with two counts of criminal contempt of Congress. He faces up to two years in prison for each charge if he is found guilty.
BANNON wants judge to question jury:

"The Defendant respectfully requests…that there should be some inquiry, while assuring the jurors of the importance of candor and that they will not suffer negative consequences if they acknowledge exposure to the broadcast or its subject."

— Kyle Cheney (@kyledcheney) July 22, 2022