Shoppers Scramble After Man Threatens Store Employees With a Grenade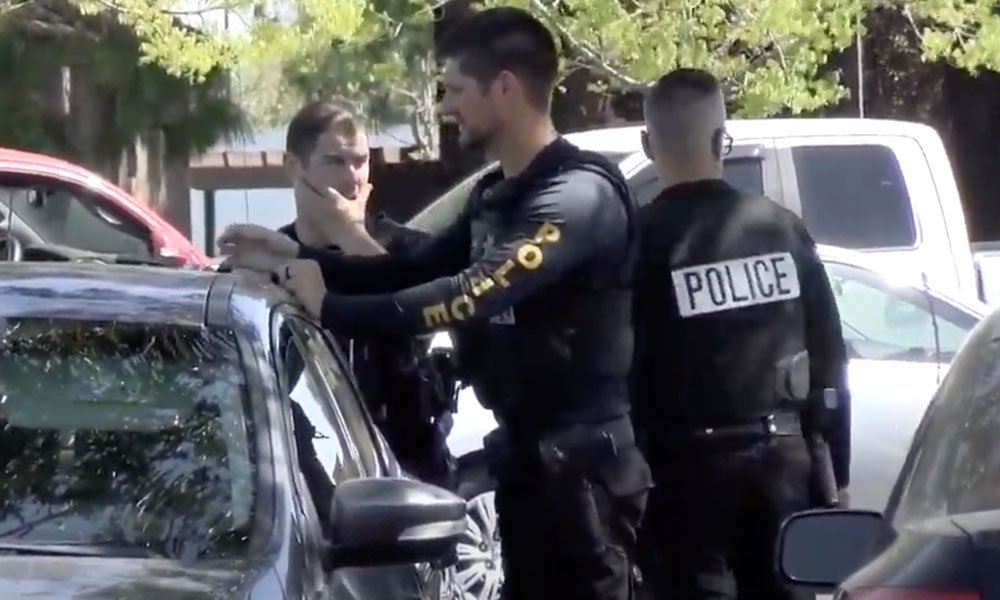 A Fairfield, California man was arrested in Vacaville on Friday after he allegedly walked into a supermarket and threatened employees with a grenade, prompting shoppers to run for their lives.
The incident started after the man was accused of shoplifting, local news outlet Solano News reports.
Police arrived on the scene within minutes and arrested Rodriguez. The grenade was moved to a concrete garbage enclosure in the parking lot of a nearby store.
Members of the Travis Air Force Base Explosive Ordinance Disposal team were called to the scene and determined the grenade was empty.
Rodriguez was transported to the Solano County jail where he was booked on suspicion of assault, criminal threats and other charges.
Watch video of the incident below via Sonano News: