Putin Blames The US, NATO Allies For His Decision To Invade Ukraine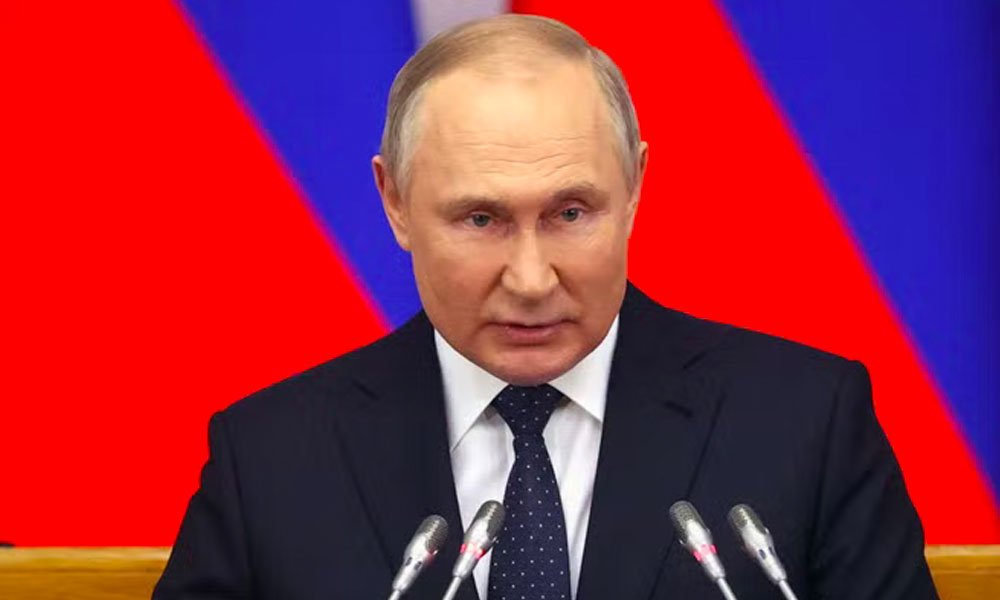 During a speech at the St. Petersburg International Economic Forum on Friday, Russian President Vladimir Putin blamed the United States and European allies for his decision to invade Ukraine, claiming that Russia was "forced" into the conflict.
Putin said that his incursion into neighboring Ukraine in late February was "the decision of a sovereign country that has an unconditional right … to defend its security," CNN reports.
The much-hyped speech was delayed by more than 90 minutes because of a "massive" cyberattack, according to CNN. It was not immediately clear who was behind the attack.
Putin also characterized his decision to invade as necessary for the maintenance of moral purity in Russia, saying that Russia is fighting for the right to "reject any attempt to impose pseudo values of dehumanization and moral degradation from outside."
His speech was aimed at criticizing the U.S. and European Union for their support of Ukraine during Russia's war on the country.
"When they won the Cold War, the U.S. declared themselves God's own representatives on earth, people who have no responsibilities — only interests. They have declared those interests sacred. Now it's one-way traffic, which makes the world unstable," said Putin.
Putin painted the bloc of NATO-affiliated countries as a power-hungry giant looking for reasons to take issue with his country, saying that Russia's war on Ukraine was a "lifesaver for the West to blame all the problems on Russia."
He also tried to blame the "US administration and the Euro bureaucracy" for rising food prices worldwide.
As noted by CNN, "Ukraine is a major food producer, but the Russian invasion has affected its entire production and supply chain. The United Nations has said the war has had a devastating impact on supplies and prices and warned it could push up to 49 million more people into famine or famine-like conditions."