Pro-Trump Attorney Who Pushed Voter Fraud Lies Is Now Under Investigation For Voter Fraud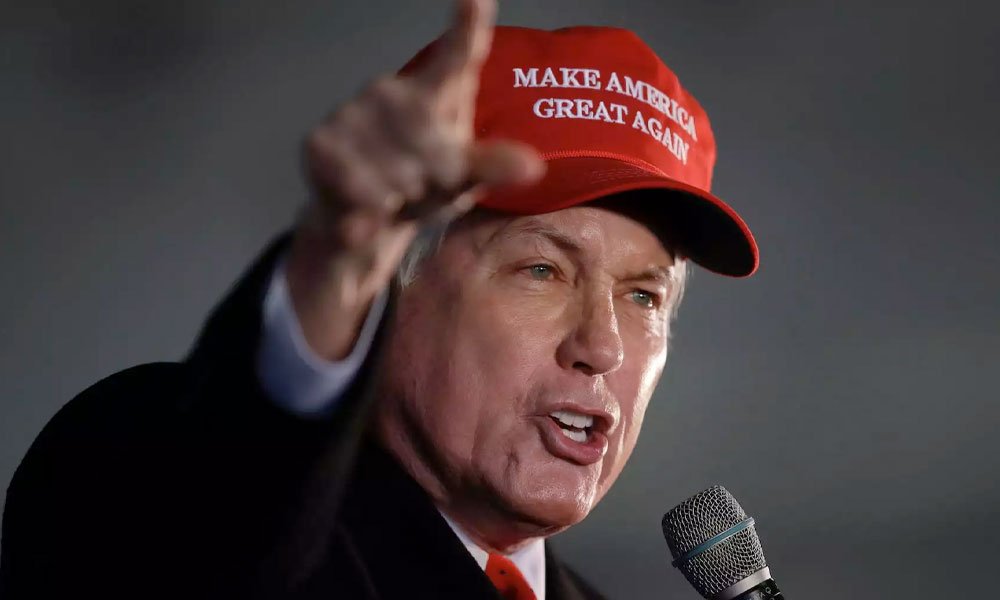 Irony is a funny thing. On Tuesday, WSB-TV 2 Atlanta reported that Lin Wood, a prominent pro-Trump attorney who pushed multiple conspiracy theories about election fraud, is now under investigation in Georgia for committing voter fraud himself.
"The Georgia Secretary of State's Office has launched an investigation into whether Wood was eligible to vote in Georgia, whether he broke the law by casting his ballot and whether he was actually a Georgia resident," reported Justin Gray. "Sources at the secretary of state's office say an email that Wood sent to Gray caused them to launch an official investigation. In the email, Wood confirmed he moved to South Carolina, writing 'I have been domiciled in South Carolina for several months after purchasing property in the state in April.'"
Under Georgia law, a person loses their residency if he or she "removes to another state with the intention of making it such person's residence."
"I have been a resident of the State of Georgia since 1955. I changed my residency to South Carolina yesterday," said Wood in a statement. "This is pure harassment by the Georgia Secretary of State because I have revealed credible evidence of election fraud on the part of Brad Raffensperger."
In addition to this investigation, Wood had his ability to practice law in the state of Delaware revoked by a judge in January, citing his "surprising incompetence." His former law partners are also suing him for breach of contract, accusing him of bizarre behavior, including assaulting one of them in an elevator and proclaiming himself the second coming of Jesus Christ.
RELATED: Local Newspaper Calls On Josh Hawley To Resign If He Doesn't Hold Trump Accountable