Local Newspaper Calls On Josh Hawley To Resign If He Doesn't Hold Trump Accountable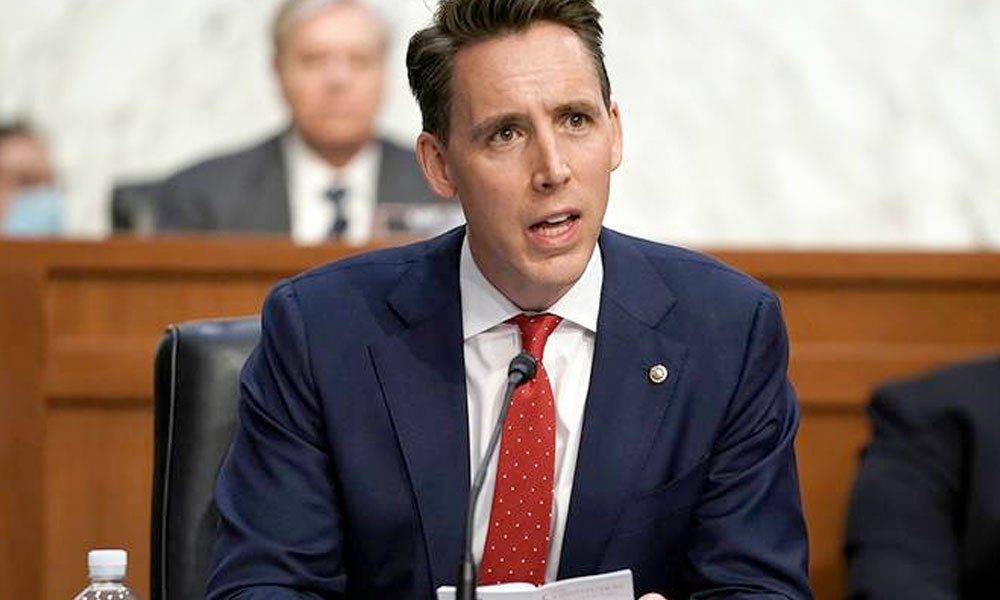 A local Missouri newspaper gave Sen. Josh Hawley (R-Mo.) an ultimatum this week as Donald Trump's second impeachment trial gets closer.
The St. Louis Post-Dispatch published an editorial on Monday, calling on Hawley to either take action against Trump over his role in the failed insurrection or resign from the Senate.
The newspaper criticized Hawley and Sen. Roy Blunt (R-Mo.).
"Missouri's two Republican senators, Roy Blunt and Josh Hawley, seem confused on this point, diverting the argument to whether impeaching Trump after he's left office violates the Constitution instead of focusing on the far-more blatant constitutional violations the world knows Trump committed," the newspaper said.
However, the publication noted that there is a silver lining. "But there's still time for them to switch gears and fulfill their sworn oath to impartially weigh Trump's guilt or innocence," the St. Louis Post-Dispatch said.
The newspaper argues that there is no way to justify or defend Trump's post-election behavior or his dangerous rhetoric that influenced the U.S. Capitol insurrection.
"There is no way to credibly argue that Trump protected and defended the Constitution when video evidence shows him directing a mob to storm the Capitol and interrupt constitutionally mandated proceedings to certify the Electoral College result," the newspaper argued.
The newspaper concluded with a reminder of Republican lawmakers' oath reiterating that the "sole responsibility left to Hawley and his colleagues is to enforce the law and bring Trump to justice."
It concluded, "Because any elected official who has law enforcement responsibility and won't do it needs to resign."
RELATED: Lindsey Graham Says Calling Witnesses In Trump Impeachment Trial Is 'Bad For The Country'