President Fires Back at Reporter Over 'Dumb' Question About 'Big Guy' Controversy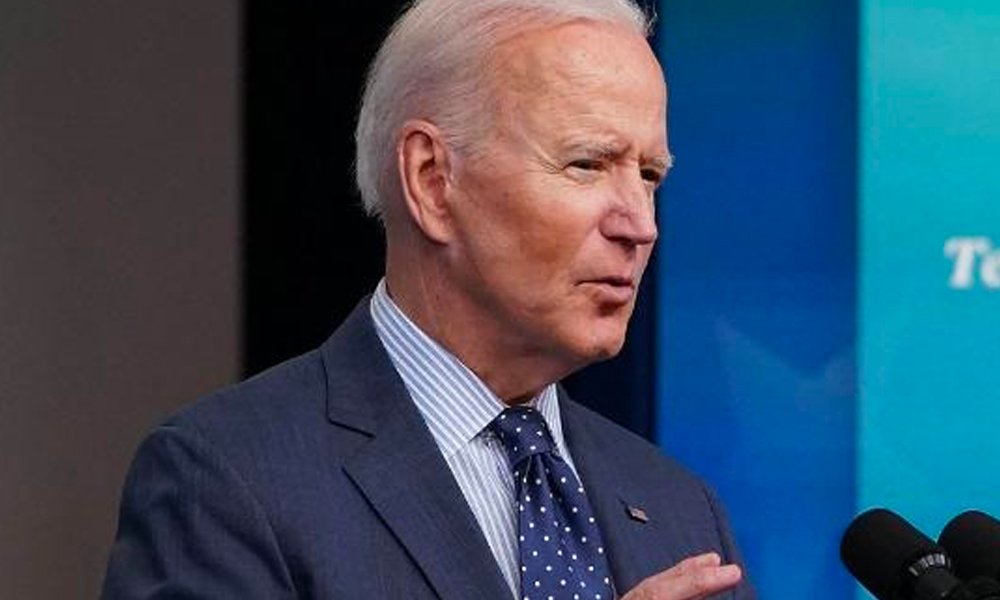 On Thursday, President Joe Biden responded tersely to a reporter's question regarding the controversies surrounding his son's business dealings during an event at the White House.
The president was addressing the CEOs of companies dedicated to eliminating hidden fees in consumer transactions when an unidentified reporter asked, "Why were you referred to as the 'big guy' in the Ukraine FBI informant file?"
In response, Biden retorted, "Why'd you ask such a dumb question?" before reporters were asked to leave the room.
Reporter: "Why did the Ukraine FBI informant file refer to you as the 'big guy?' … Why is that term continuously applied?"

President Biden: "Why do you ask such a dumb question?" pic.twitter.com/RHCyMFwZyt

— The Recount (@therecount) June 15, 2023
The question centered around a July 2020 FBI human intelligence report, the contents of which were described by undisclosed sources to conservative news outlets, including Fox News. The report allegedly contained an allegation regarding a $5 million payment from a Ukrainian company to Joe Biden while he served as vice president.
The information purportedly came from an FBI source who had conversed with an executive at Burisma, the company where Joe Biden's son, Hunter Biden, was a board member. However, there is no evidence to support the claim of a payment, and Joe Biden has denied ever discussing his son's business dealings in Ukraine.
Republicans have seized on the unproven report, asserting that there is compelling evidence indicating Biden received the payment and that he is the individual referred to as the "big guy" in the FBI file and a separate email retrieved from Hunter Biden's laptop.
Hunter Biden has denied any wrongdoing related to his international business activities.
Neither Joe Biden nor his son have been accused or charged with any crimes by US law enforcement authorities. However, Hunter Biden remains under investigation for possible violations of tax laws and for potentially providing false information on a firearm purchase application.
Despite lacking incriminating evidence, Republicans are continuing their investigation into this matter through the House Oversight Committee.