People Alert FBI After Florida Republican Threatens Biden Over Speech About Texas Shooting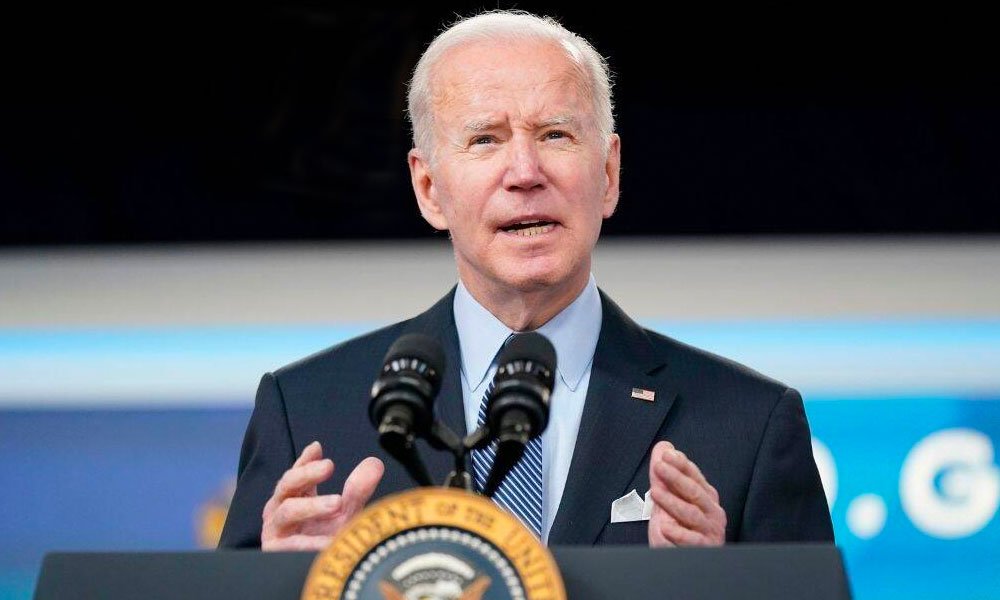 Following the school shooting in Uvalde, Texas, that left at least 19 children and three adults dead, one Florida lawmaker saw it fit to issue a "direct threat" to President Joe Biden, should he take action on guns.
Upon arrival from overseas, Biden delivered an emotional speech in which he called for action to reduce the increasing gun violence in the nation.
In response, GOP Rep. Randy Fine took to Twitter to say what he will do to the president if his words turn into action.
"I have news for the embarrassment that claims to be our President — try to take our guns and you'll learn why the Second Amendment was written in the first place," the congressman wrote.
Naturally, his comments prompted a fierce backlash on the social media platform with many tagging the FBI to alert them about what many are calling "a direct threat' against the president.
Check some responses below:
Tough words for a sniveling coward, Randy. You're such a pathetic little fuck. Trust me, your kids will grow up to hate you.

— Jon Cooper (@joncoopertweets) May 25, 2022
@FBIWFO https://t.co/MkjF5f1C4i

— lessonsnolosses (@lessonsnolosses) May 25, 2022
You're threatening to murder the president. I truly hope the FBI looks into this.

— Tony Posnanski (@tonyposnanski) May 25, 2022
hey @SecretService are you cool with this kind of threat against the president

— Jeff Tiedrich (@itsJeffTiedrich) May 25, 2022
.@FBI pic.twitter.com/SpAdsOydPJ

— Christopher 🇺🇸 Is Pro-Choice (@cwebbonline) May 25, 2022
This tweet has been reported for threatening violence using firearms against President Biden @potus.

I also retweeted this to the FBI and Secret Service. I encourage everyone who sees it to the same.

— Frances Morrighan (@TelaDrin) May 25, 2022
That sounds like a direct threat, @SecretService, @TwitterSafety @VoteRandyFine https://t.co/fwza03a9TE pic.twitter.com/XP3vWeu3QO

— 𝙼𝚊𝚞 𝚂 🇺🇦 (@holaMau) May 25, 2022
Threatening the President of America?

— Terry Northwest (@TCara65) May 25, 2022
This has been reported to both @Twitter / @TwitterSupport & the @FBI. You don't get to make thinly veiled terroristic threats to the President of the United States. Hopefully your account is deleted and you serve [some] jail time.

— Elgin Charles (@ElginCharles) May 25, 2022
19 babies are dead and you choose this moment to create a public death threat against the president?

— Amanda Deibert🏳️‍🌈🌻🌻 (@amandadeibert) May 25, 2022
Is this a threat @Twitter @FBI ?????? Reported!!!!

— Simply Diane (@FurbabiesRmyGo2) May 25, 2022
I hear the threat in this tweet all the way to Kansas. The unprofessionalism & vindictiveness in this tweet is pretty damn shocking. No one is taking your guns away & you damn well know it. Why are some of you scared of background checks?

— kansas independent 🇺🇦🌻 (@fanofbooks2849) May 25, 2022