Pelosi Calls Out McCarthy As House Moves To Censure Paul Gosar Over Threats To AOC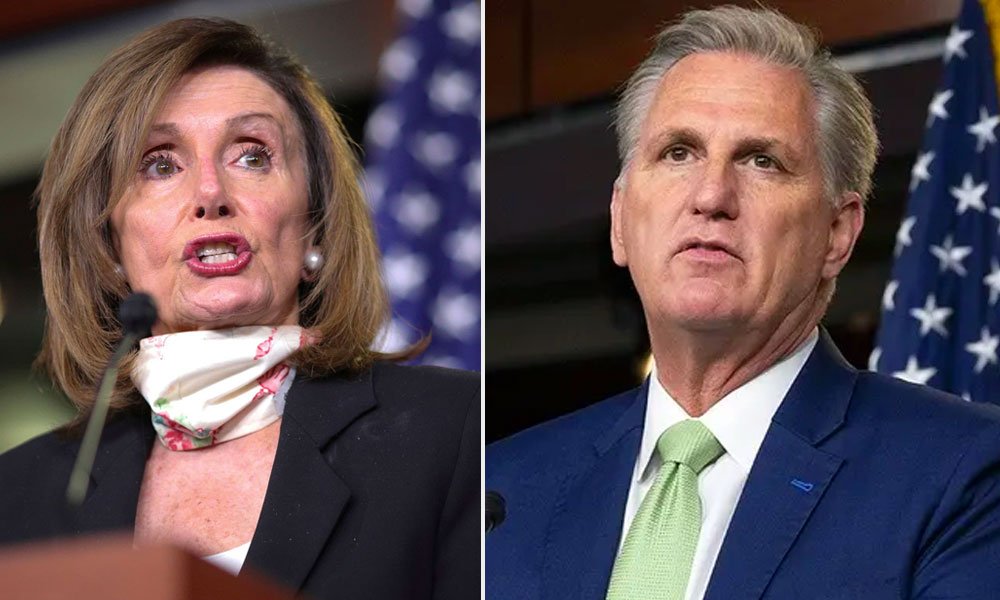 On Wednesday, House Speaker Nancy Pelosi called out GOP leader Kevin McCarthy for refusing to punish Rep. Paul Gosar over a violent social media post depicting him assassinating Democratic congresswoman Alexandria Ocasio Cortez and attacking President Joe Biden with swords.
"Violence against women, workplace harassment, legal matters in terms of threatening a member and threatening the president of the United States," Pelosi said, according to Politico. "We have to address it immediately … it's outrageous on the part of the Republican leadership not to act upon this."
Pelosi's comments come as the House is set to censure Rep. Paul Gosar and remove him from his committees
The move represents a rare rebuke of a colleague that Speaker Nancy Pelosi deemed an "emergency."
The resolution will censure Gosar and remove him from both the House Oversight and Natural Resources committees. Ocasio-Cortez is also a member of the Oversight Committee.
The Arizona Republican deleted the video and issued a statement explaining his rationale, but did not apologize. Despite widespread condemnation, McCarthy has not taken action against Gosar.
The last formal admonishment of a member in this manner occurred more than a decade ago. But this is just the latest episode in the clash between House Democrats and Republican leaders on how best to respond to the more extreme members of the GOP — a problem that continues to resurface, particularly since the attack on the Capitol on Jan. 6.