Obama Pays Tribute To 'Longtime Friend' Shinzo Abe Following Assassination Of Former Prime Minister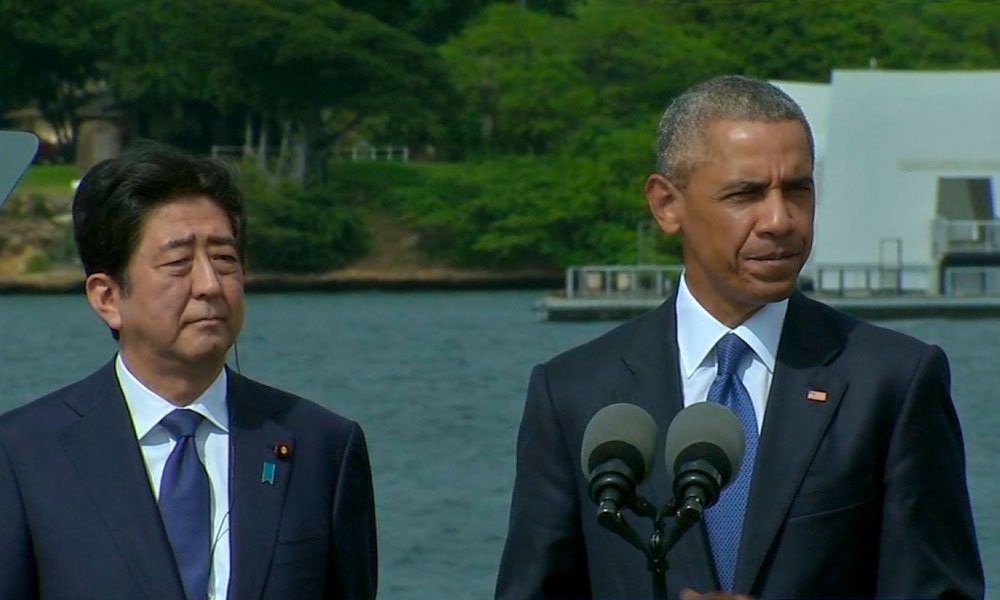 Former U.S. President Barack Obama today paid tribute to his "friend and longtime partner" former Japan prime minister Shinzo Abe, who was fatally shot on Friday morning while giving a campaign speech for an upcoming national election.
The former US president said he was "shocked and saddened" by Mr. Abe's assassination and praised his devotion to Japan.
Abe was shot from behind minutes after he started his speech in Nara in western Japan. He was airlifted to a hospital for emergency treatment but was not breathing and his heart had stopped.
A doctor said Mr Abe had bled to death from two deep wounds, one on the right side of his neck. He had no vital signs when he was brought in.
In an address to the nation earlier, prime minister Fumio Kishida condemned the shooting as unforgivable, calling it a "dastardly and barbaric" act.
Police have arrested a 41-year-old man suspected of carrying out the shooting. Identified as Tetsuya Yamagami, a former maritime self-defence force member, according to multiple reports.
The assailant reportedly told police he was unhappy with the former Japanese prime minister and intended to kill him.
I am shocked and saddened by the assassination of my friend and longtime partner Shinzo Abe in Japan. Former Prime Minister Abe was devoted to both the country he served and the extraordinary alliance between the United States and Japan.

— Barack Obama (@BarackObama) July 8, 2022