Not Happy At Mar-A-Lago, Trump Blames McConnell For Him Not Being At The White House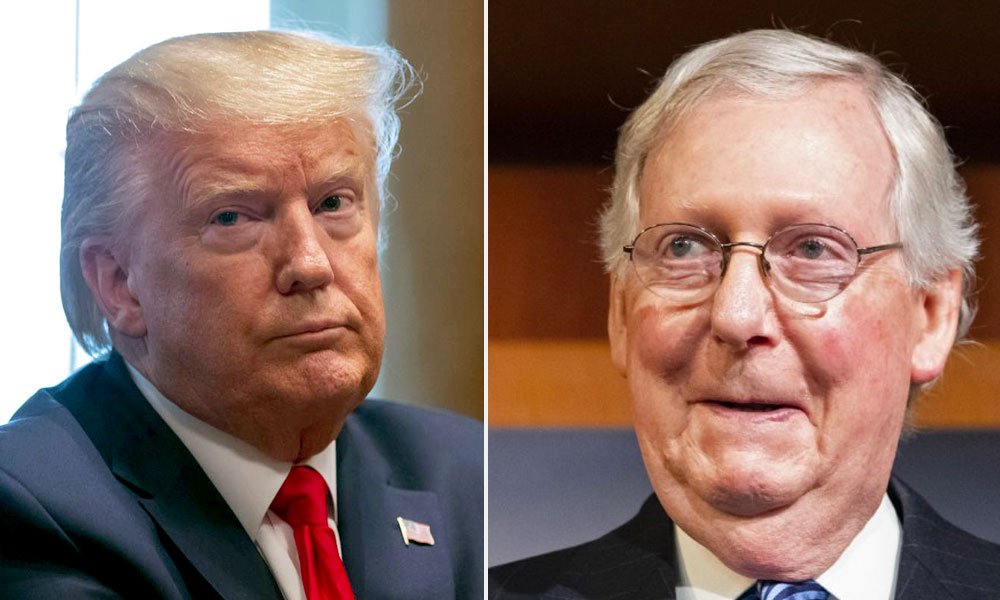 During an interview with New York Times reporters Jonathan Martin and Alex Burns, former President Donald Trump lamented that he is living at Mar-A-Lago, telling the journalists that he would be at the White House if it weren't for Sen. Minority Leader Mitch McConnell (R-Ky), who refused to entertain his false election claims.
"Had Mitch stuck with many members of the party who knew the election was rigged, I think we wouldn't be at Mar-a-Lago," Trump said, according to an excerpt of the reporters' book "This Will Not Pass" reported Punchbowl News.
"We would be at the White House having this conversation," he added.
Trump and McConnell's relationship deteriorated after the January 6 attack on the US Capitol.
The Senate Minority Leader put the blame for the riot squarely on Trump, saying he was "practically and morally responsible for provoking the events" of Jan. 6.
For his part, Trump attacks McConnell every opportunity he gets.
"Why is it that Old Crow Mitch McConnell voted for a terrible Democrat Socialist Infrastructure Plan, and induced others in his Party to do likewise, when he was incapable of getting a great Infrastructure Plan wanting to be put forward by me and the Republican Party?" Trump said after McConnell voted last year for the bipartisan infrastructure plan.
The latest excerpt has come after leaked audio revealed House Minority Leader Kevin McCarthy (R-CA) suggesting Trump should resign if he was impeached after the riot.
RELATED: Kevin McCarthy Denies Saying He Wanted To Ask Trump To Resign, Then Rachel Maddow Airs The Audio.