Nancy Pelosi's Home Vandalized With Pig's Head, Fake Blood Over Stimulus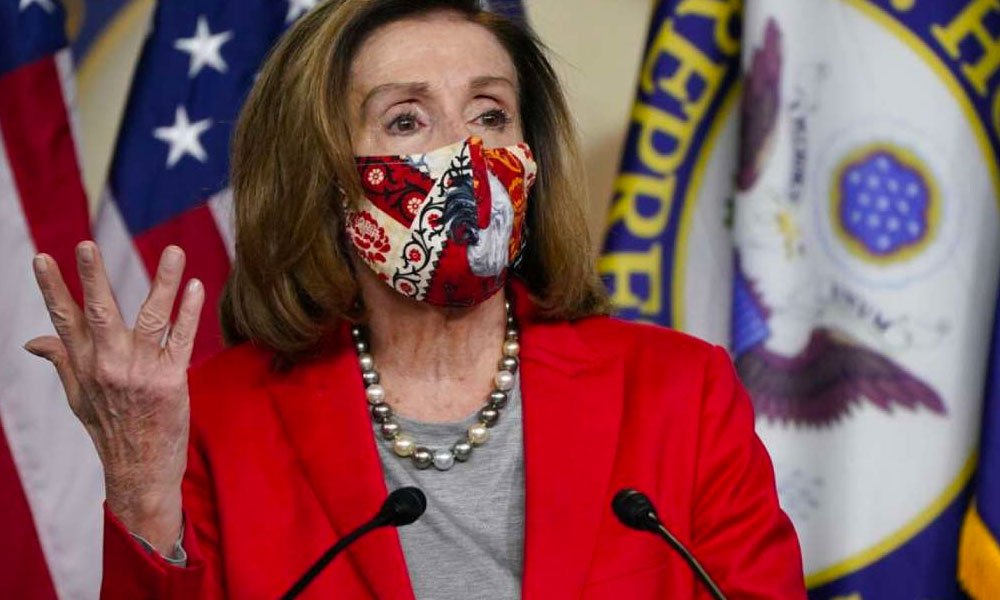 House Speaker Nancy Pelosi's San Francisco home was vandalized with graffiti, a pig's head, and fake blood on New Year's Eve night, police sources say.
Photos show the garage door and driveway of the Democratic leader's California home was trashed by vandals apparently angry about coronavirus relief.
"We want everything," said the message spray-painted on Pelosi's garage door, along with "$2K," apparently referencing COVID-19 stimulus checks.
Police said they were called to the home at 2 a.m. and took a report. No one was apprehended, and police have asked for help locating those responsible.
Pelosi and some congressional Democrats have supported $2,000 stimulus checks, while the Republicans held the line at modest $600, which was the final figure in the latest COVID-19 stimulus package.
President Donald Trump demanded $2,000 checks and threatened to veto the bill, but his pre-signature push was not enough to convince the Republicans to budge.
Pelosi, who was in Washington, D.C., at the time, could not immediately be reached for comment.