More Than 3,800 People Confirmed Dead In Devastating Earthquake In Turkey And Syria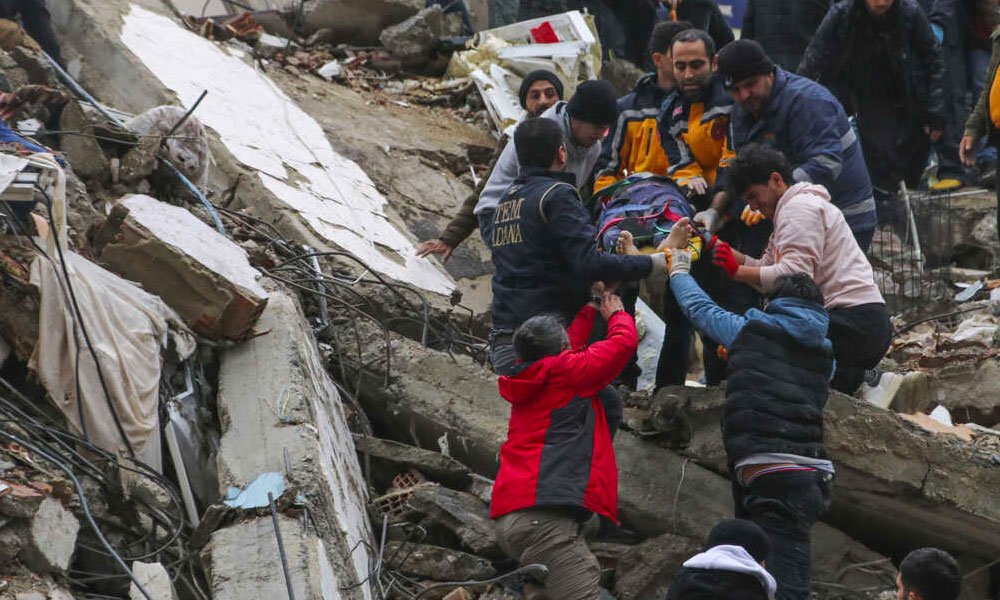 A devastating earthquake killed more than 3,830 people across a swathe of Turkey and northwest Syria on Monday, multiple news outlets reported. The magnitude 7.8 struck just before sunrise and brought down whole apartment blocks in Turkish cities and piled more devastation on millions of Syrians displaced by years of war.
The strong quake was followed in the early afternoon by another large quake with freezing winter weather adding to the plight of the thousands left injured or homeless and hampering efforts to find survivors.
UNICEF says that thousands of homes have likely been destroyed in both countries. In Turkey alone, at least 5,606 buildings collapsed, according to Turkey's Disaster and Emergency Management Agency. There are reports of similar devastation in northern Syria
"Thousands of homes are likely to have been destroyed, displacing families and exposing them to the elements at a time of year when temperatures regularly drop below freezing and snow and freezing rain are common. Heavy snowstorms have also recently hit parts of Syria and Türkiye, with further sub-zero temperatures forecasted," UNICEF said in a statement, according to CNN.
The agency is working with Turkish and Syrian officials in the humanitarian response.
"Children in Syria continue to face one of the most complex humanitarian situations in the world. A worsening economic crisis, continued localized hostilities after more than a decade of grinding conflict, mass displacement and devastated public infrastructure have left two-thirds of the population in need of assistance… waterborne diseases pose another deadly threat to children and families affected," UNICEF said.