Mitt Romney Scolds Josh Hawley For Siding With Trump's 'Dangerous' Election Claims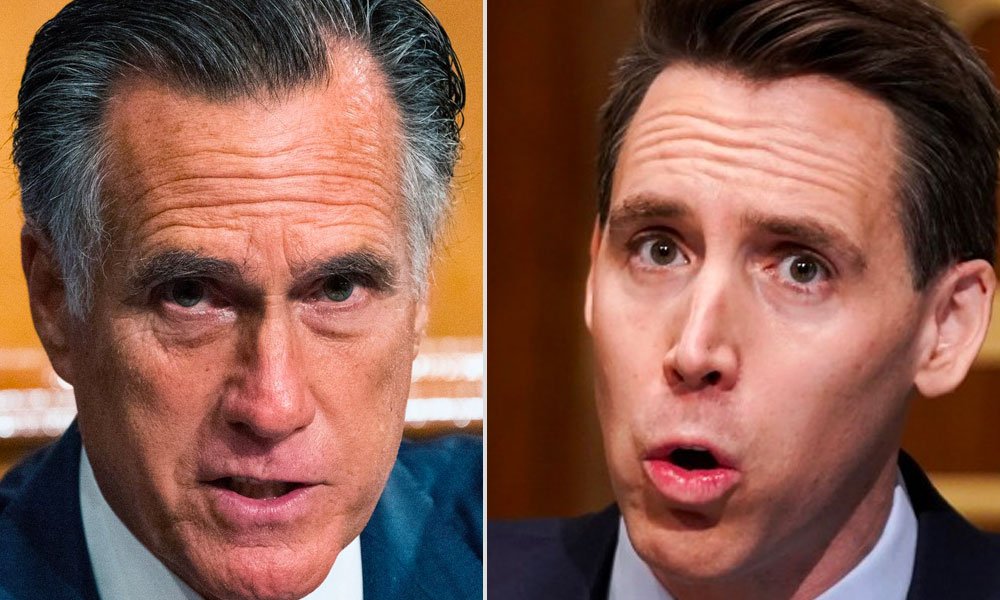 Sen. Mitt Romney, of Utah, lashed out at his fellow Republican senator Josh Hawley, of Missouri, over Hawley's plans to challenge the Electoral College certification process on Capitol Hill on January 6.
Hawley set off a firestorm after he announced Wednesday that he will join various House Republicans in objecting to the Electoral College vote in which President-elect Joe Biden is expected to be certified as the winner of the 2020 presidential election.
He said he will object "to highlight the failure of some states, including notably Pennsylvania, to follow their own election laws as well as the unprecedented interference of Big Tech monopolies in the election."
"I cannot vote to certify without pointing out the unprecedented effort of mega corporations, including Facebook and Twitter, to interfere in this election, in support of Joe Biden,"
Romney said Hawley's objection would continue to spread the "false rumor that somehow the election was stolen."
"Spreading this kind of rumor about our election system not working is dangerous for democracy here and abroad," Romney said during an interview on CNN Friday.
Romney also says MCCONNELL told Senate Republicans that any vote on an objection to the electoral college certification would be "the most consequential vote" of his career.

"I see that as a statement that he believes it's a referendum on our democracy," he said.

— Frank Thorp V (@frankthorp) January 1, 2021