Mike Pence Says Trump Asked Him To 'Overturn The Election'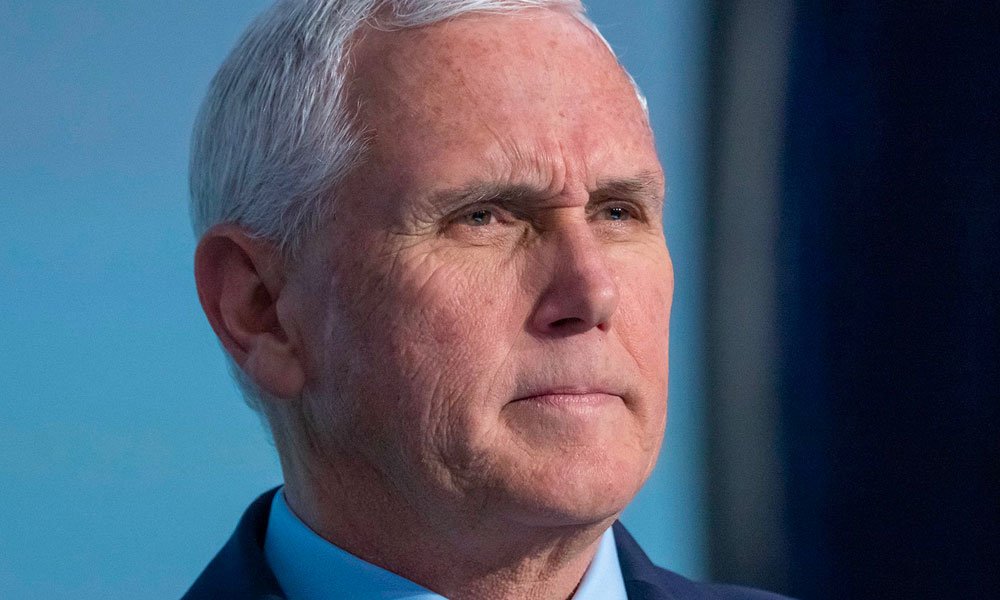 Former Vice President Mike Pence stated on Wednesday that former President Donald Trump and his advisors attempted to pressure him to "essentially overturn the election," a fact that he believes the American people should be aware of. This revelation came during a Fox News interview and represents one of Pence's most direct comments to date about his experiences leading up to January 6, 2021, when he oversaw the certification of Joseph R. Biden Jr.'s victory in Congress.
Pence said it was "completely false" that Trump only asked him to "pause the vote counting," as Trump's attorney claimed Tuesday evening. Pence said it was perfectly clear what Trump wanted him to do.
"Let's let's be clear on this point: It wasn't just to ask for a pause," Pence told Fox News. "The president specifically asked me ― and his gaggle of crackpot lawyers asked me ― to literally reject votes, which would have resulted in the issue being turned over to the House of Representatives and literally chaos would have ensued."
"I want the American people to know, as I stand for the Republican nomination for president of the United States, that I'll keep faith with the Constitution and I do believe that while there has been weaponization at the Justice Department, we certainly lived through it, through the Trump-Pence years, that at the end of the day, history will hold Donald Trump accountable for his reckless words and actions on that day, and I'll always stand by the truth of that and make sure the American people know why I did what I did." Pence said.
He added: "I had no right to overturn the election and despite the fact that President Trump has continued to insist that over the last two-and-a-half years, I want people to know that I stood strong on the Constitution that day, by God's grace, and I always will. "
Regarding Trump's indictment on charges of conspiring to overthrow the 2020 election, four charges were brought against him. The indictment, filed by special counsel Jack Smith in Federal District Court in Washington, portrayed an attack on American democracy, placing Trump at the center of the conspiracy charges. The indictment also listed six co-conspirators without naming or indicting them, potentially implicating Trump's lawyers and advisors who supported his efforts to challenge the election results.
Pence's recent statements represent a subtle shift in his language, as he previously walked a delicate line between condemning Trump's behavior and hoping to avoid any indictment. However, he has now become more explicit about the pressure tactics used by Trump and his allies to sway him into rejecting the election results in his ceremonial role overseeing the certification of Electoral College votes.
In a campaign speech at the Indiana State Fair, Pence restated his belief that anyone prioritizing themselves over the Constitution should not become president.
Pence: "It wasn't that they asked for a pause. The president specifically asked me — and his gaggle of crack pot lawyers — to literally reject votes, which would have resulted in the issue being turned over to the House of Representatives and literally chaos would have ensued." pic.twitter.com/LJHyqhmNd4

— Kaitlan Collins (@kaitlancollins) August 2, 2023