Marjorie Taylor Green Could Be Accused Of 'Theft' Over Ongoing MAGA Money Brawl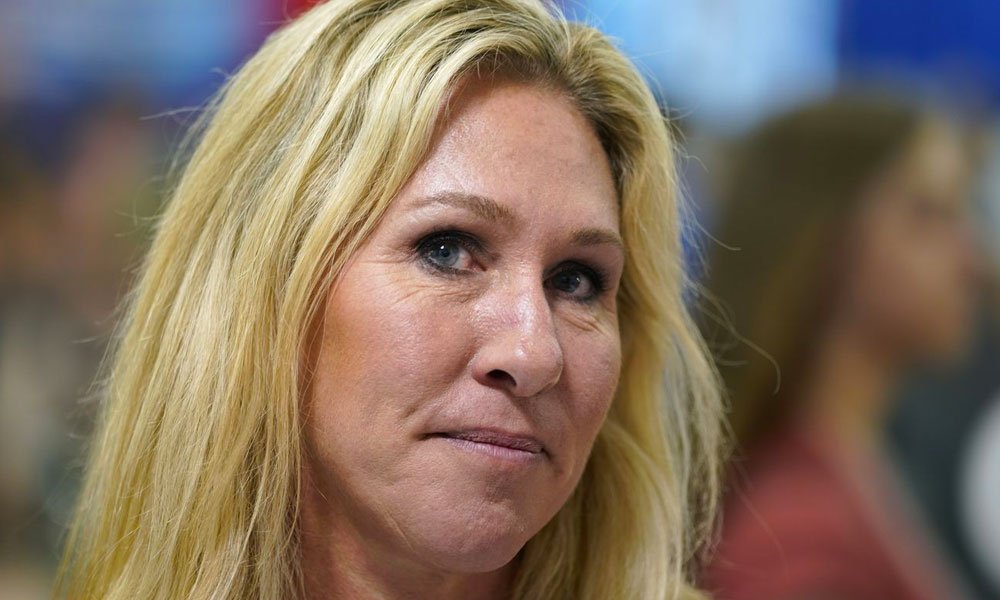 A money fight between MAGA evangelists Rep. Marjorie Taylor Greene (R-GA) and attorney Lin Wood could put the Georgia lawmaker in legal jeopardy, with some experts suggesting she could be accused of "theft" over a breach of contract.
Wood, a Georgia lawyer and QAnon fanatic who has floated some of the most outrageous theories about ex-President Donald Trump's 2020 election loss, claims that green never paid him for his legal work. That's a potential campaign finance violation, notes The Daily Beast political reporter Roger Sollenberger.
Sollenberger writes that "the two MAGA world luminaries who have spent the better part of a year promoting some of the same election conspiracy theories are now pitted against each other in a dispute that could put Greene on the wrong side of a campaign finance violation."
Wood posted a note on the Telegram messaging app over the weekend blasting Greene and claiming she still owed him for previous legal work.
It turns out that Wood was not representing his former ally in her personal capacity, Sollenberger writes, adding that his services went instead "to Greene's campaign committee as it fought two defamation disputes."
To make matters worse still for Greene, Wood's claim that the Greene campaign has never paid him raises questions about the legality of their arrangement, Sollenberger writes.
The Daily Beast consulted four campaign finance experts who told Sollenberger that the Greene campaign "appears at minimum to have violated federal financial reporting laws. They also raised concerns about illegal corporate and in-kind contributions, with some experts pointing to two possibilities in other legal realms: breach of contract, and, in a word, "theft," if Wood were to take an austere line in state court."
No matter how you slice it, Greene appears to be in hot water.
Campaign finance specialist Brett Kappel said that "a worse interpretation for Greene would be that the campaign accepted an illegal corporate contribution." He added that "at the end of the day, a campaign can't have someone do this kind of legal work without it being disclosed."
As noted by The Daily Beast, "the financial dispute is just the latest in a series of recent off-screen clashes between the two icons of the MAGA right, whose once-tight friendship turned vicious a few months ago after Greene replaced him on a defamation case and Wood began criticizing the congresswoman for not doing enough to overturn the 2020 presidential election."
Read the full report at The Daily Beast.