MAGA Rioter Arrested After Bragging On Facebook: 'We Took This F-cking Building And Pushed Back The Cops'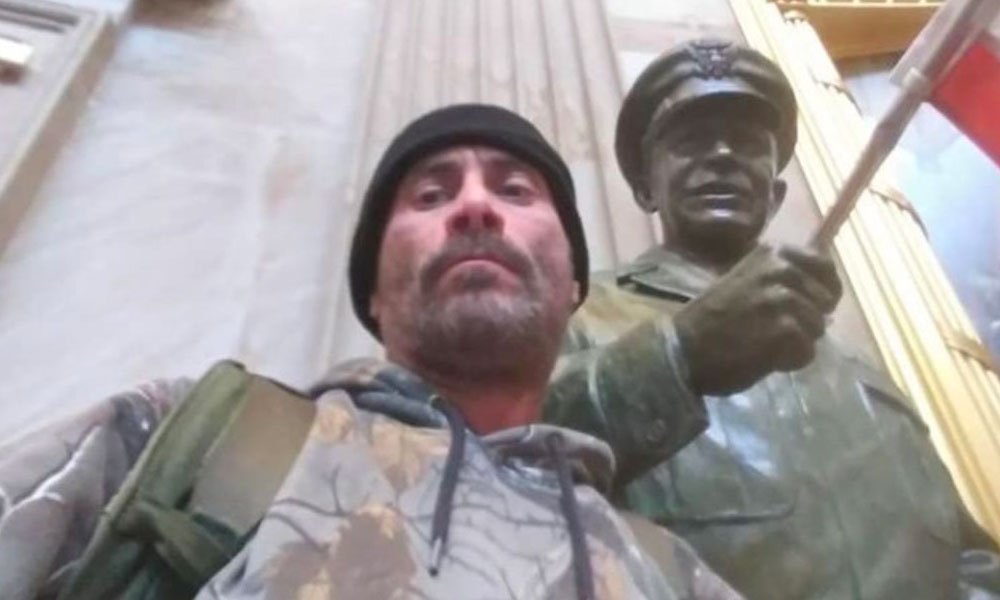 A Michigan man was arrested after using Facebook to show off photos and videos of himself inside the U.S. Capitol, which gave law enforcement officials enough evidence to arrest him last week.
Southgate resident Anthony Williams, who was charged with obstruction of official proceedings, entering a restricted building and disorderly conduct, is the sixth Michigan man arrested for their alleged involvement in the Jan. 6 riot, Michigan Live reports.
Federal court records show that Williams discussed plans to "storm the swamp" on Facebook weeks before he traveled to Washington, D.C., and later said it was the "proudest day of my life lol."
He posted several times about his intent to travel to Washington, D.C. in the months after the November presidential election.
"Every lie will be revealed," he posted on Nov. 13. "'Americans' who participated in fraudulent scheme to overthrow our duly elected president are TRAITORS. China orchestrated the attack and will pay severely for their transgression. American is a nation under a just GOD. Be prepared to #FightBack #HOLDTHELINE #Trump2020 #NoRetreatSurrender."
According to a federal criminal complaint, Williams took photos and videos of himself the day of the attack, posing with statues inside the Capitol Rotunda. In one video recorded outside the Capitol, Williams discussed how "we took this f—–g building" and "pushed back the cops."
Williams called himself an "Operation Swamp Storm Veteran" in a Facebook post three days after the violent riot, Michigan Live reported. He said he felt the Founding Fathers "smiling down on us" while occupying the U.S. Capitol, which caused members of Congress to run for their lives and delayed the certification of the 2020 election.