'Looks Like a Cemetery', 'How DARE You!': Internet Reacts To Melania Trump's 'Renovation' Of Rose Garden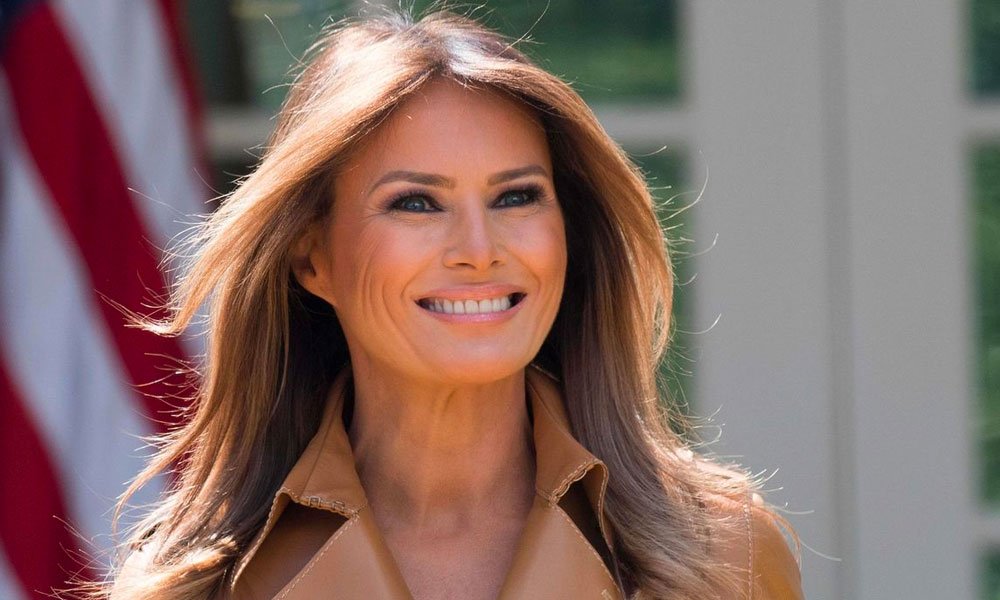 People on social media are horrified after first lady Melania Trump unveiled the results of her renovation of the White House Rose Garden on Saturday.
"Preserving the history and beauty of the White House and its grounds is a testament to our nation's commitment to the care of this landscape and our dedication to American ideals, safeguarding them for our children and their children for generations to come," Mrs. Trump said in July when announcing the effort.
Photos of the changes to the Rose Garden were posted online by the first lady herself, triggering an avalanche of criticism.
Check out what people were saying about the "renovation" of the Rose Garden:
You destroyed our garden! How DARE you! Do you have no appreciation of history? Do you have no understanding of America, of what this gorgeous place MEANT?! Your tasteless, crass, white-power mindset is disgusting.

Get out of OUR house! It's not yours to destroy!

— Kurt Eichenwald (@kurteichenwald) August 22, 2020
You tasteless bitch. You cut down cherry blossom trees and removed tulips and desecreted a truly special place.

I fucking hate you and everything you stand for, you tacky, low rent, wife for hire.

— Red (@Redpainter1) August 22, 2020
Is there a damn thing the Trumps touch that doesn't turn out completely wrong?

That new garden looks horrible. Flat, dull, and lifeless. Appropriate, I guess.

— wellwhatnow (@wellwhatnow) August 22, 2020
Why would they cut down those beautiful trees? Of course added ugly pavement so Melania's stilletoes won't sink into the dirt.

— Bonnie🇺🇸We Have Her Back (@BonniBK) August 22, 2020
I'm afraid not. Here's an aerial photo. Looks like a cemetery. @FLOTUS ruined it. #ETTD pic.twitter.com/KzCpTCc4PR

— Eric Slater (@ericsslater) August 22, 2020
Everything *Before Trump* is better.

Shameful that they took out trees and added cement. Reminiscent of who they are: cold and void

— SarahCA #BidenHarris2020 (@SarahBCalif) August 22, 2020
This is John Kennedy Jr. in 1963.
In front of the trees that are now gone. 😞 pic.twitter.com/bEfF6AoepV

— Jo (@JoJoFromJerz) August 22, 2020
She hates flowers more than she hates refugee children.

— Dave Zirin (@EdgeofSports) August 22, 2020
They intentionally ripped out the trees.

Imagine thinking this was a good idea, and going through with it. pic.twitter.com/WaFgiEi0de

— James Fallows (@JamesFallows) August 22, 2020
So Melania killed the trees and the tulips?

— It's just Personwomanmancameratv 🌊 (@jerzysuregirl) August 22, 2020
God, this SUCKS!

— Sally Mann Romano (@MannRomano) August 22, 2020
They made it all white …

— Chance 🍀 (@catperchance) August 22, 2020
This is the "Rose Garden: Pandemic Version!" It is devoid of color & lifeless. It looks like a garden that one would see at a war memorial. What were they thinking?

— MURRAY 🗽 (@murray_nyc) August 22, 2020
You took a beautiful, vibrant, diverse garden and turned it into a lifeless mausoleum.

A bit like what your husband is doing to America.

— PERSISTING SQUIRREL! 🐿 🗡️ ✊🏽 🌈 (@Iheartskwerls) August 22, 2020
And the responses are still going.