Lindsey Graham Fires Twitter Storm Saying COVID-19 Won't Stop Him From Confirming Trump SCOTUS Nominee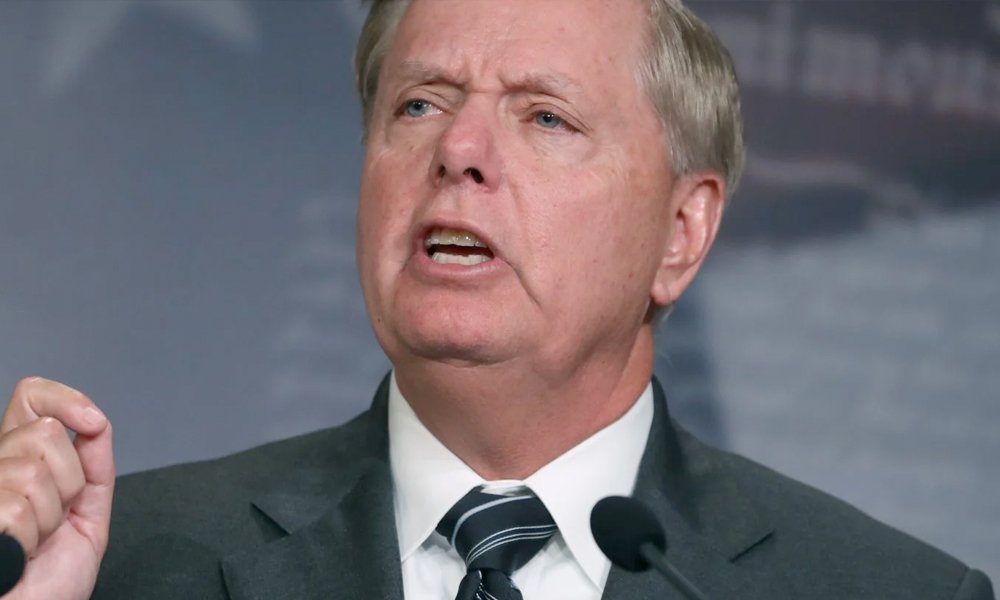 Lindsey Graham took to Twitter over the weekend to announce that he had tested negative for COVID-19 after learning of Donald Trump's positive results. Following his announcement, he went on to claim that he will be voting to confirm Judge Amy Coney Barrett to the United States Supreme Court bench.
"I feel fine and look forward to the hearing for Judge Amy Coney Barrett on Oct. 12," stated Graham. "Any Senator who wants to participate virtually will be allowed to do so."
As one can recall, Graham spoke out against voting in judges on election year and even encouraged people to call out his hypocrisy if he changed his mind. Now, Graham appears to have no shame about his actions and is open about being a hypocrite.
I feel fine and look forward to the hearing for Judge Amy Coney Barrett on Oct. 12.

Any Senator who wants to participate virtually will be allowed to do so.

— Lindsey Graham (@LindseyGrahamSC) October 2, 2020
]
Talked to Senator Lee earlier today and wished him a speedy recovery.

Look forward to welcoming him back to the @senjudiciary to proceed with the nomination of Judge Amy Coney Barret on October 12. https://t.co/OVm0OQbnQF

— Lindsey Graham (@LindseyGrahamSC) October 2, 2020
I stand by what I said in Jan. 2019: Harry Reid & Chuck Schumer changed Senate rules to try and stack the courts for Obama. Now it's coming back to haunt them as I predicted. I'm dead set on confirming @realDonaldTrump's nominee. If you stand with me: https://t.co/MYF6qgyjdI pic.twitter.com/lsejlSs0QQ

— Lindsey Graham (@LindseyGrahamSC) September 19, 2020
RELATED: Gaetz Says Trump Getting COVID-19 Is Proof CDC Guidelines Don't Work And We Should Fully Reopen