Key Republican In Michigan Considers Blocking Election Certification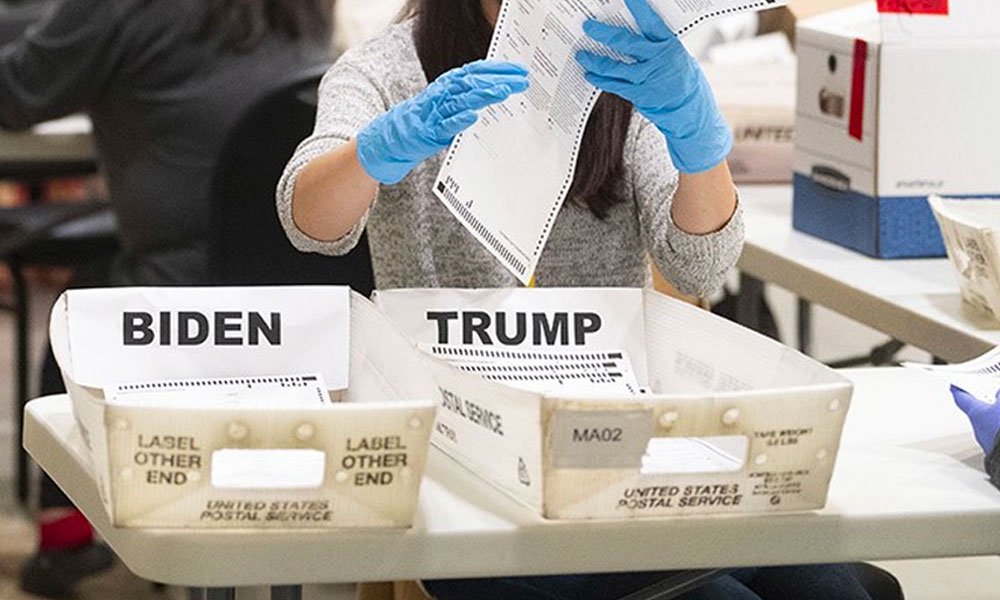 A key Republican on Michigan's canvassing board could delay the certification of the state's election results for President-elect Joe Biden on Monday, CNN reports.
Norman Shinkle, one of two Republicans on the four-member board, is given the duty of validating the will of Michigan voters ahead of the Electoral College vote on Dec. 14.
Shinkle, however, is weighing whether to block the certification results on Monday over President Trump's claims of widespread voter fraud.
The Republican board member told reporters that he's received hundreds of phone calls, emails and text messages from people for or against certifying.
"You can't make up your mind before you get all the facts," he told The New York Times.
Michigan GOP Rep. Paul Mitchell told CNN on Sunday that Shinkle indicated last week he would vote against certifying the election results until an investigation is completed.
Depending on how Shinkle and Aaron Van Langevelde, the other GOP member of the board, cast their votes, the board could become deadlocked.
If the board were to vote against certifying the results, the case would then go to the state court of appeals, followed by the state Supreme Court, which would be expected to demand the board certify the results. Michigan's Democratic governor, Gretchen Whitmer, could also replace any of the board members.
If the certification cannot be handled in the courts, the decision would then go to the state Legislature, where Republican members could try and appoint electors to vote in favor of Trump rather than honoring the popular vote despite having no evidence or proof of widespread election fraud.
Shinkle did not immediately return Daily Boulder's request for comment.