Kayleigh McEnany Predicts Trump's Landslide With Help Of The 'Black Vote'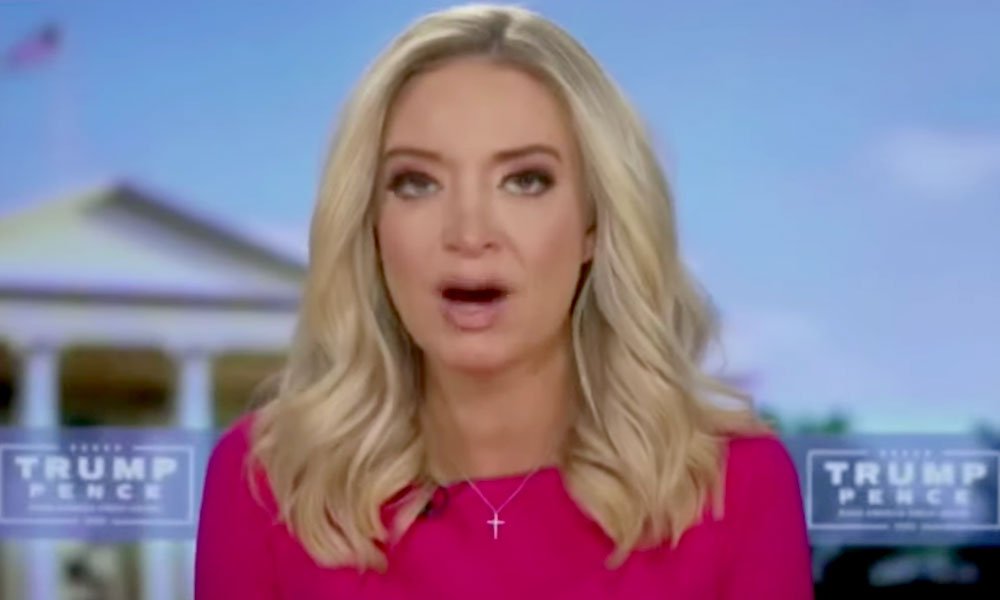 White House press secretary Kayleigh McEnany appeared on Fox News early Tuesday and predicted that Donald Trump will win in a "landslide" and that the President will win the states of Nevada and Minnesota, two states where Democrat Joe Biden has had a solid lead.
"Our campaign believes that tonight will be a landslide," the White House press secretary told Fox & Friends after calling Ohio and Florida "a lock" for the president.
"We believe this will be a landslide and for the Biden campaign to come out and double down on Hillary Clinton's egregious statement that no circumstance should you concede just tells you all you need to know," she said.
McEnany also predicted Trump will hold the states of Pennsylvania, Wisconsin and Michigan that he captured four years ago. Polls show Trump behind in all three states.
"Our voters turn out on Election Day. Today is the day the American people speak and endorse President Trump," McEnany concluded.
Trump has consistently trailed in national and battleground state polls throughout the campaign, but has closed the gap in key states including Florida, North Carolina, Arizona and Pennsylvania.
Trump trails Biden by less than one point in Florida and Arizona, while leading by 0.6 points in North Carolina, according to the RealClearPolitics index of polls.
Watch: