Joe Scarborough Explains Why GOP Victory In Virginia Is Bad News For Trump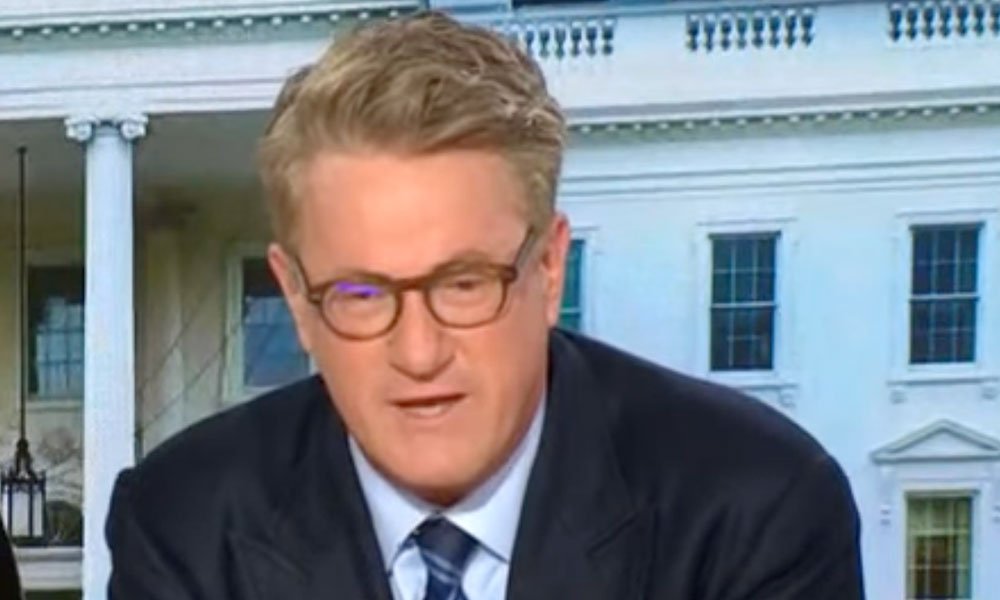 On Tuesday night, former President Donald Trump took a victory lap after Republican Gleen Youngkin defeated Democrat Terry McAuliffe in the closely-watched Virginia gubernatorial race, crediting himself for Youngkin's victory.
However, MSNBC host Joe Scarborough believes Tuesday night was a "bad night" for Trump despite the GOP's sweep in Virginia, and he explained why:
"Can you believe the split between Youngkin and Trump? Youngkin plus-13 over Trump," Scarborough said. "I said early on in passing, last night was a very bad night for Donald Trump. A guy who kept him in a locked box, he has favorability plus-13 over Trump. People are saying, we have to keep Trump in Mar-A-Lago behind the gates. When he stays away, we can get the coalition back."
Panelist John Heilemann agreed while also blaming McAuliffe himself for his defeat.
"There is a huge difference between the way 'wokism' plays out on college campuses and how it plays out in elementary schools in Virginia. Your friends kids' who are dealing with, on liberal college campuses, we can have that conversation. That wasn't what was happening in Virginia. There was a discussion about whether critical race theory was being taught in schools. The Youngkin campaign didn't have an example where it was being taught…I thought Terry's handling of it was malpractice," Heilemann said.
Heilemann pointed out that McAuliffe fell into pitfalls of his own making just weeks before the election as Youngkin plowed ahead with a defined strategy.
"In a situation where Youngkin was trying to take an issue, education, which, in my experience, had never been the No. 2 issue in a statewide race, never seen that before. As soon as that came out from the exit poll, before they started doing numbers, I was like, Terry's in trouble, McAuliffe is in trouble," Heileman said. Youngkin spent six months trying to make that issue central and was taking the anger and resentment, some of it's white grievance, some of it's fear, some of it's economic anxiety — they're mad at Joe Biden, white suburban parents, vaccine mandates, there are a lot of angry parents, and Youngkin found that."
Watch the segment below from MSNBC: