Joe Biden Officially Wins The State Of Arizona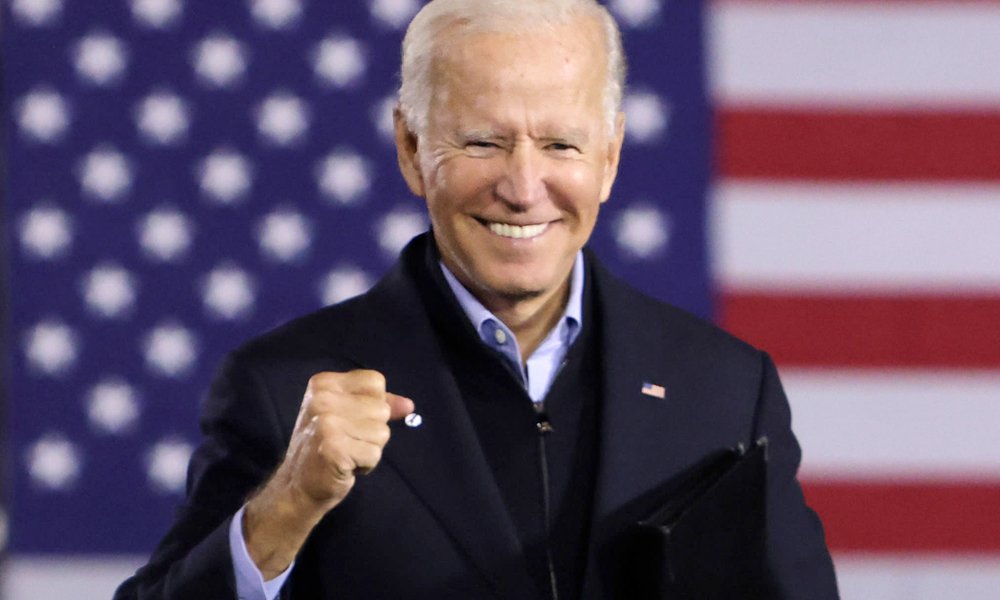 On Monday, Arizona Secretary of State Katie Hobbs certified the results of the 2020 election, which makes President-elect Joe Biden's win in the state official.
The news comes after the Trump team tried desperately to overturn the results in the state.
"Despite the unprecedented challenges, Arizonans showed up for our democracy," Hobbs, a Democrat, said at the certification ceremony. "This election was conducted with transparency, accuracy and fairness in accordance with Arizona's laws and election procedures, despite numerous unfounded claims to the contrary."
According to POLITICO, "Arizona's Republican Gov. Doug Ducey, Republican Attorney General Mark Brnovich and Chief Justice of the state Supreme Court Robert Brutinel all affirmed the results, and Ducey praised the state's election process. Ducey also signed documents certifying the state's electoral college slate."
Donald Trump's attorney Rudy Giuliani tried to get Republican legislators in Arizona to overturn the election results by claiming that "5 million illegal aliens" voted in the state. Those claims aren't true.