Jim Jordan And Kevin McCarthy Could Find Themselves As 'Defendants' In DOJ Investigation, Former U.S. Attorney Says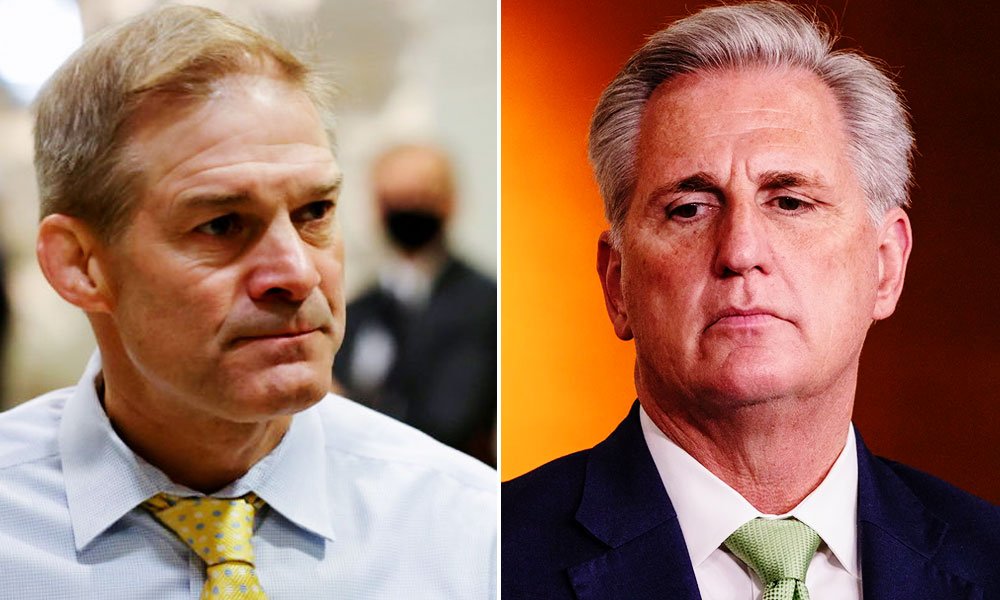 Former U.S. attorney Barbara McQuade on Thursday said that GOP leader Kevin McCarthy (R-CA) and Rep. Jim Jordan (R-OH) could find themselves under investigation by the U.S. Department of Justice —even as they take control of the House— for their role in the January 6 attack on the US Capitol and Donald Trump's efforts to overturn the 2020 election results.
McQuade's remarks came during an interview on MSNBC after host Alex Wagner pointed out the awkwardness of both McCarthy and Jordan having leadership positions in the next Congress while facing ethics referrals from the January 6 committee and the possibility of being investigated by the DOJ.
"Ethics referral is one thing, but do you think the DOJ is looking more closely at their actions? I mean, can you imagine the strange twilight zone where those investigating the January 6 committee are in themselves being investigated by the DOJ?" Wagner asked.
"Yes, I think it's quite likely they're under investigation in Jim Jordan and Kevin McCarthy," McQuade replied. "I mean, we know that they were having direct communications with Donald Trump on January 6, I mean, at this point, I suppose they consider them to be witnesses. But I think they would want to know what they have to say I'm sure they're going to get a request for an interview. Perhaps they'll get a grand jury subpoena, and the Justice Department has the ability to compel their testimony."
McQuade also said that while it's "highly sensitive" to go after information from a sitting member of Congress, McCarthy and Jordan "are not being targeted because they're members of Congress."
"They're being targeted because of their conduct and the conversations with Donald Trump on January 6," she said. "So I don't see how you investigate this case without talking to them at least. So they can maybe they are witnesses, or maybe they are defendants depending on how the evidence shapes out."
Watch the segment below from MSNBC.