'It's Confidential': Steve Mnuchin Refuses To Disclose Who Got $660Billion In Taxpayer's Coronavirus Funds – Report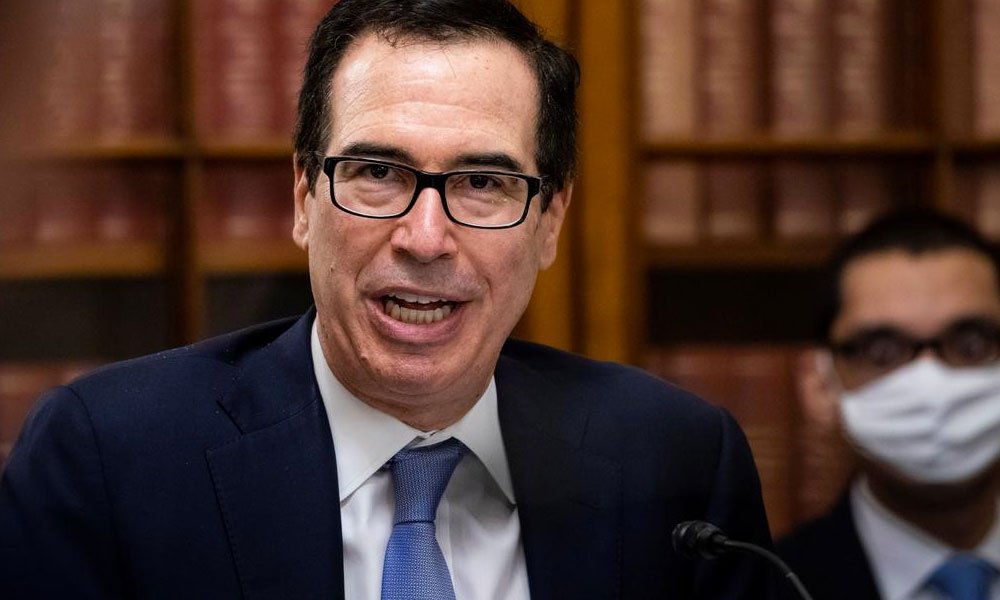 The Trump administration is now staying quiet about who got $660 billion in taxpayer-backed coronavirus loans for small businesses.
According to The Washington Post, "Federal officials responsible for spending $660 billion in taxpayer-backed small-business assistance said Wednesday that they will not disclose amounts or recipients of subsidized loans, backtracking on an earlier commitment to release individual loan data."
The Small Business Administration has previously released detailed loan information dating to 1991 for the federal 7(a) program. But now, the administration is saying that it's "confidential."
On Wednesday both Treasury Secretary Steven Mnuchin and SBA Administrator Jovita Carranza declined to discuss specifics about the loans before the Senate Committee on Small Business and Entrepreneurship.
"As it relates to the names and amounts of specific PPP loans, we believe that that's proprietary information, and in many cases for sole proprietors and small businesses, it is confidential information," Mnuchin said in the hearing. "The reason why we're not disclosing the names and amounts, unlike in the 7(a) program, is because of that issue."
According to The Post, they, among another 11 news organizations, are "suing the SBA for access to records on loan recipients, amounts of loans and other basic information the agency has previously released."
A Treasury Department spokesman responded to questions from The Post, saying that disclosing "loan-level data" would risk the confidential business information of loan recipients.
"The notion that the administration is hiding something is categorically false," Brian Morgenstern, a Treasury Department spokesman, said in an email. "The secretary's point is that loan level data with identifying information would risk disclosing proprietary data of millions of small businesses and the salaries of independent contractors. We are fully committed to transparency while protecting sensitive information," Morgenstern wrote.
You can read more on the report HERE.
RELATED: Over 1,250 DOJ Alumni Release Letter Calling For 'Immediate' Investigation Into William Barr Role In Gassing Of Protesters