IRS Agent Alleges Interference in Hunter Biden Case During House Committee Testimony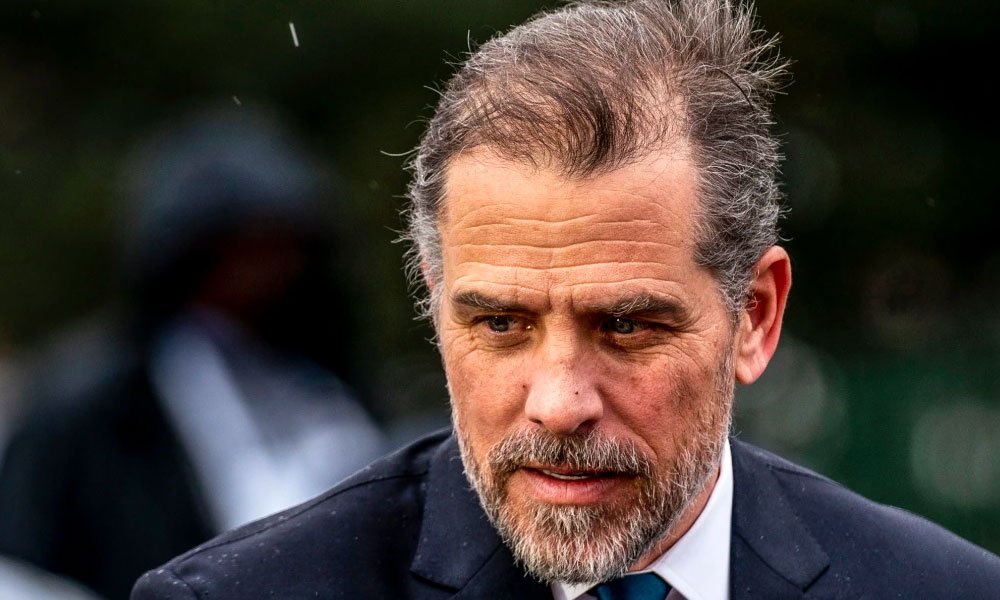 Gary Shapley, a former IRS employee who recently testified before the House Ways and Means Committee, claimed that the Internal Revenue Service (IRS) recommended felony tax evasion charges and filing false tax returns charges against Hunter Biden and accused the investigation into the president's son of political interference.
Recent court documents filed on Tuesday indicate that Biden ultimately agreed to plead guilty to two minor tax offenses and entered into a pretrial diversion agreement on a separate charge of unlawful possession of a firearm while addicted to a controlled substance.
Shapley, in his opening statement to the committee, alleged that Hunter Biden received "preferential treatment" and criticized the Justice Department for "slow-walking" the investigation.
Shapley says Attorney General Merrick Garland was not telling Congress the truth when he asserted in earlier testimony that Weiss, who is based in Delaware, had the authority to charge in other jurisdictions, including California and Washington, D.C. Shapley said bringing charges in those districts is not something the U.S. attorneys there, who were appointed by President Joe Biden, would do.
The Justice Department denied Shapley's assertions.
"As both the Attorney General and U.S. Attorney David Weiss have said, U.S. Attorney Weiss has full authority over this matter, including responsibility for deciding where, when, and whether to file charges as he deems appropriate. He needs no further approval to do so," said Wyn Hornbuckle, the deputy director of the Justice Department Office of Public Affairs.
During his testimony, Shapley disclosed that, as an IRS investigator, he obtained WhatsApp messages sent by Hunter Biden, including one in which Biden demanded payment from a Chinese businessman named Henry Zhao. The message seemed to imply that Biden had the influence of his father, the former vice president, and warned of consequences for not following his directions, stating, "I will make certain that between the man sitting next to me and every person he knows and my ability to forever hold a grudge that you will regret not following my direction."
Chairman Jason Smith (R-Mo.) of the Ways and Means Committee stated on Thursday that the testimony from the whistleblowers suggests that Biden received preferential treatment throughout the investigation, highlighting that the plea deal struck by the president's son would likely prevent him from serving jail time.
Responding to the chairman's allegations, Representative Richard Neal (D-Mass.), the top Democrat on the committee, deemed them "premature" and criticized the Republicans' haste in publicizing the findings, describing it as an "abuse of power."
Neal further remarked, "Two interviews do not constitute a comprehensive investigation, especially when more than 50 individuals were involved. It is especially concerning considering that one of the witnesses recanted key aspects of his testimony earlier this week," as reported by NBC News.