Iowa Cop Facing 10 Years In Prison After Being Indicted For Violent Arrest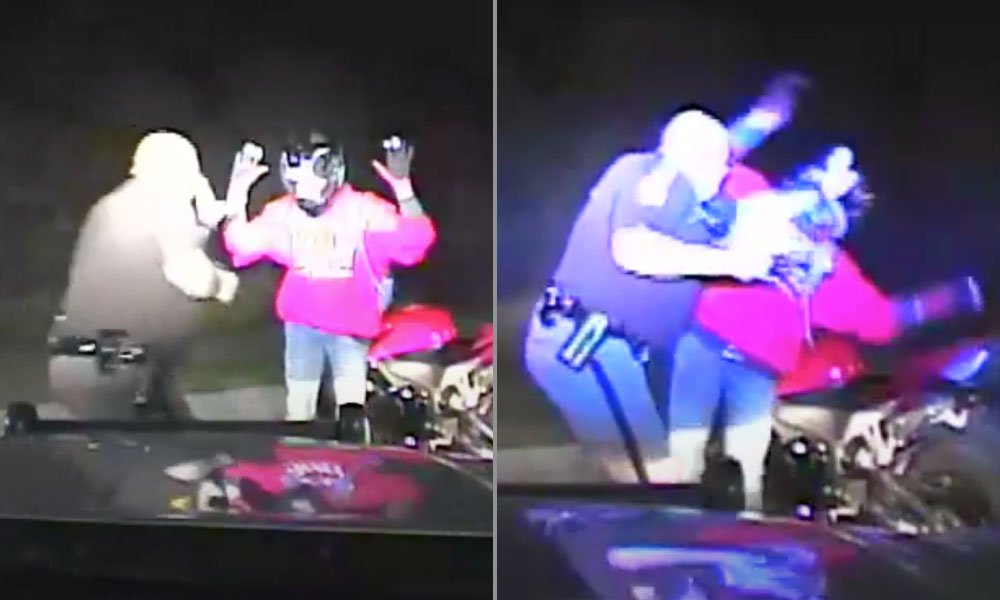 An Iowa State Trooper is facing up to 10 years in prison after being indicted on federal charges following a violent arrest of a motorist.
According to local station KCRG, officer Robert James Smith was indicted Wednesday for using excessive force on Bryce Yakish during a routine traffic stop.
Dash camera footage admitted into evidence shows officer Smith pulling over a motorcyclist, exited his vehicle with his gun drawn as the man's hands were up. The trooper then bashes the motorcyclist over his bike, which falls and the officer then drags him to the ground, where he bashed the man's head into the concrete and then placed his knee on the man's neck.
Yakish, the driver of the motorcycle, required medical attention after the assault, according to court records. KCRG also reported that the state settled a lawsuit alleging Smith "falsely arrested Yakish and then lied by claiming that Yakish "resisted arrest."
"Yakish lost his license because of the arrest, his motorcycle was impounded and he spent the night in jail," the report said. The state paid out $225,000 for the incident.
Smith has now resigned from the Iowa Highway Patrol, according to the report.
Watch the dash cam video below: