INSURRECTIONIST: Morning Joe Burns Josh Hawley For Attacking US Military, DOJ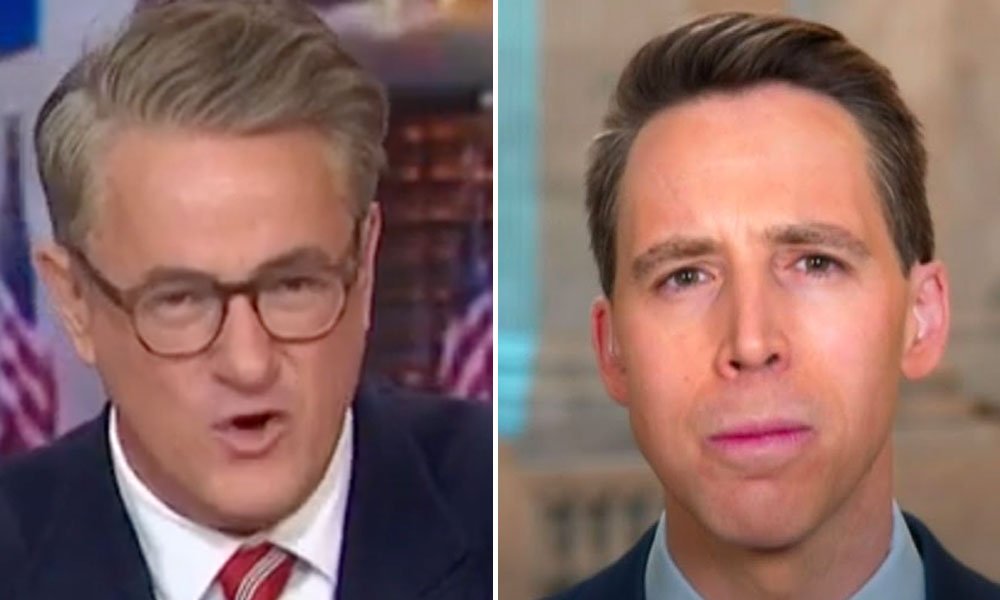 On Monday, the panelists at MSNBC's "Morning Joe" slammed Missouri Sen. Josh Hawley as "Mr. Insurrection" after the MAGA Republican attacked the US military and the Department of Justice.
Appearing at a campaign event in Arizona on Friday, Hawley slammed the "woke" U.S. military, complaining that it had been weakened by LGBTQ service members and accused the FBI of prosecuting parents as domestic terrorists.
The comments from the Missouri Republican, who tried to block certification of President Joe Biden's election win, were condemned by MSNBC host Joe Scarborough.
"Boy, I tell you what, that's the insurrectionist, Josh Hawley," Scarborough said. "Republicans used to support the United States military, used to support the FBI, used to support law enforcement, and this is what's so crazy. They lose one election, they lose one election, and suddenly, they turn on the military, they turn on Madisonian democracy, they turn on law enforcement. They talk about defunding the FBI. It's really just crazy."
"He's Mr. Insurrection," concurred co-host Mika Brzezinski.
"There's a trashing of the military, the trashing of our top generals, and you even had senators at the beginning of the Russian-Ukrainian war saying, I wish that our military could be as manly as the Russian military," Scarborough continued.
"Anybody who understands where the United States military is today, understands they are stronger, more powerful, more well versed in urban warfare. The strongest fighting military machine in the history, in the history of this world, and yet Republicans, because they lost one election, Republicans are trashing the men and women who serve the United States armed forces. It's breathtakingly stupid, first of all. It is also just unpatriotic."
Watch the segment below: