House Select Panel Gearing Up To Hit Bannon With 'Swift' Criminal Referral For Defying Subpoena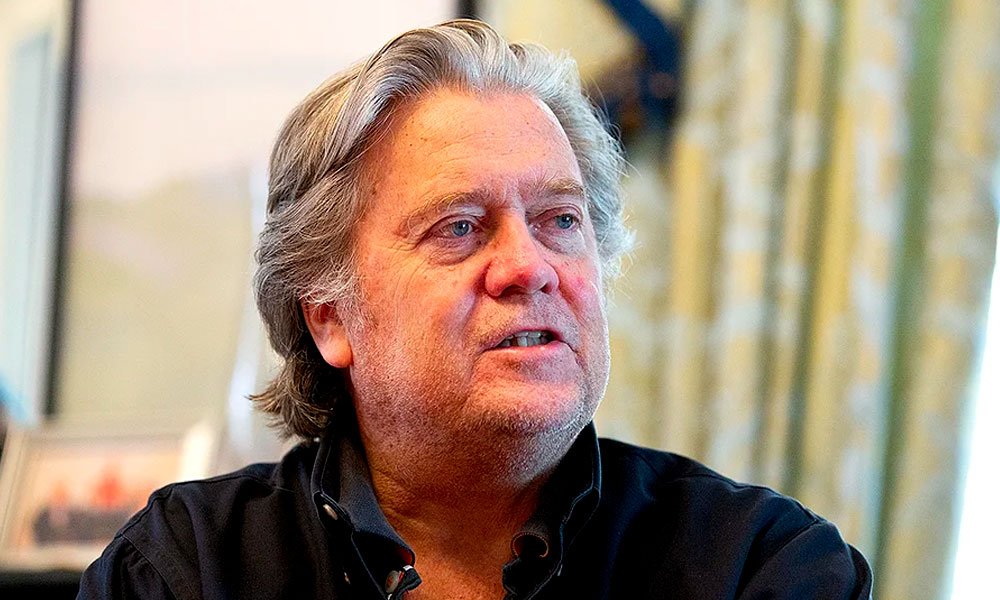 The House select committee will "swiftly" move to file a criminal referral for Steve Bannon if he continues to defy a lawful congressional subpoena.
Bannon said Friday that he will not comply with the congressional subpoena because Donald Trump has instructed him to do so on the basis of executive privilege. However, Donald Trump is not the president and doesn't have the power to claim executive privilege.
In response, Committee chairman Rep. Bennie Thompson (D-MS) and Rep. Liz Cheney (R-WY) said they would not wait for a court to settle the dispute, reported Politico.
"We will not allow any witnesses to deny a lawful subpoena or attempt to run out the clock, and we will swiftly consider a criminal contempt of Congress referral," the pair said in a statement.
The lawmakers said former White House chief of staff Mark Meadows and former Defense Department chief of staff Kash Patel have been engaging with the committee, while longtime Trump aide Dan Scavino still has not been served with his subpoena.
All four were ordered to turn over documents by Thursday and appear next week for testimony.
NEWS: Jan. 6 committee will "swiftly consider" whether to advance a criminal referral due to Bannon's noncompliance with a subpoena.

Meadows and Kash Patel are engaging with the committee >>> pic.twitter.com/8lIQMaffGN

— Kyle Cheney (@kyledcheney) October 8, 2021