House GOP Leader Fears Trump Supporters May Assassinate Colleagues Who Vote To Impeach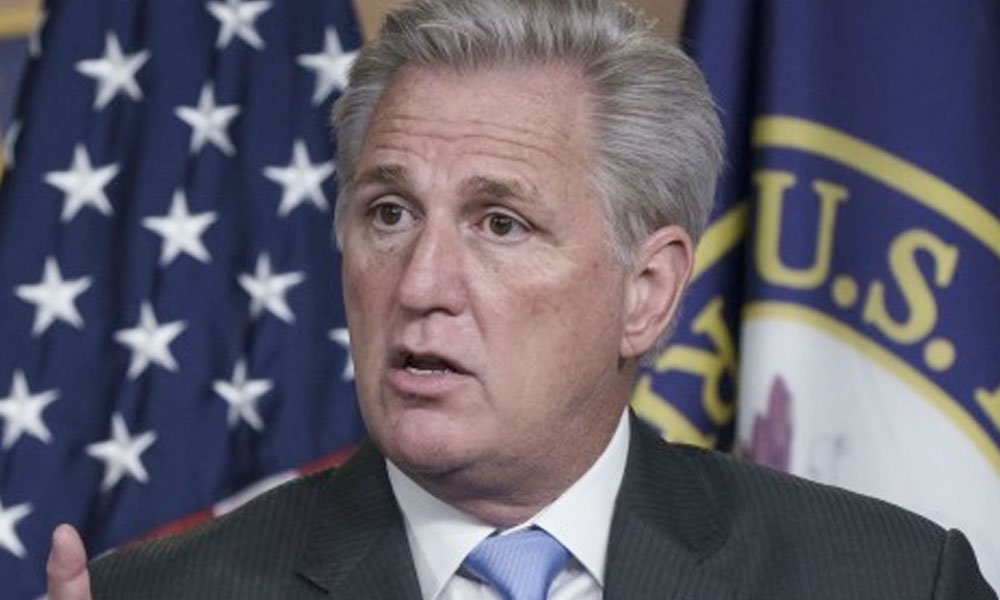 It is being reported that Republicans are in growing fear for their lives if they choose to impeach Donald Trump.
"There is particular fear among Republicans in Trump-heavy districts who voted against the GOP's doomed bid to overturn the election results," Politico reported this week. "Many came home last week to find constituents — preachers, school superintendents, churchgoing men and women — cheering on the effort rather than condemning it, according to multiple GOP lawmakers."
One GOP lawmaker explained why Trump supporters are more dangerous than activists on the left.
"Both parties have extremists," the lawmaker told Politico. "There's a difference in our crazy people and their crazy people. Our crazy people have an excessive amount of arms. They have gun safes. They have grenades. They believe in the Second Amendment. They come here and Trump's made them think this is the Alamo."
Those worries are apparently shared by House Minority Leader Kevin McCarthy (R-CA), according to a new report by John McCormack of the conservative National Review.
"According to a GOP source on conference phone call yesterday, Kevin McCarthy warned members not to verbally attack colleagues who vote for impeachment because it could endanger their lives," McCormack reported.
According to a GOP source on conference phone call yesterday, Kevin McCarthy warned members not to verbally attack colleagues who vote for impeachment because it could endanger their lives.

— John McCormack (@McCormackJohn) January 12, 2021
RELATED: House Majority Leader Steny Hoyer Rips Into 'Trumplike' Jim Jordan For Denying Reality As House Debates Impeachment