Dem Lawmaker Shames GOP 'Co-Conspirators' In Trump-Fueled Riot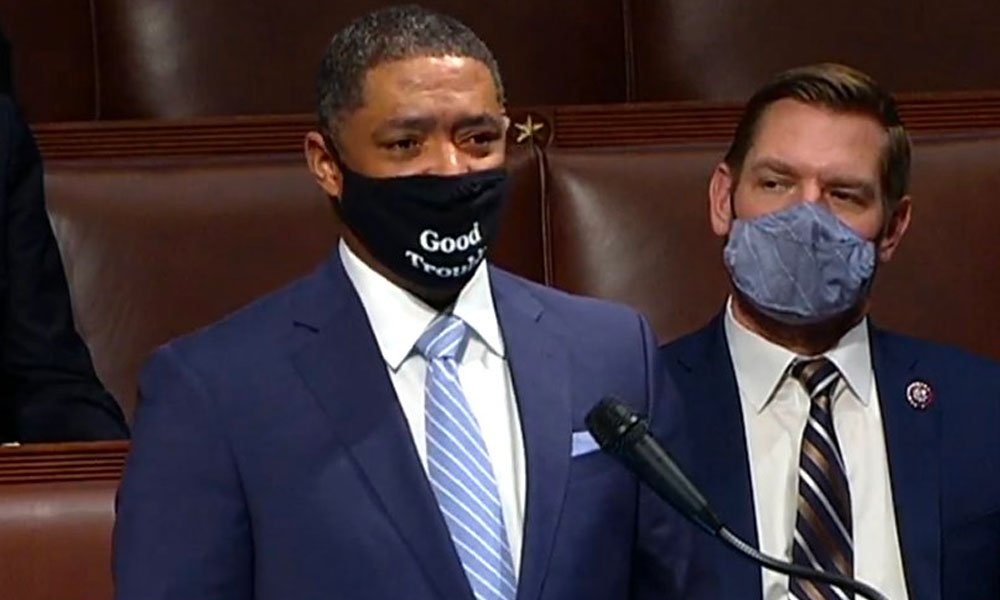 Democratic congressman Cedric Richmond, of Louisiana, said on Wednesday that some GOP lawmakers "may well be co-conspirators" of President Trump in inciting the violent assault on the U.S. Capitol last week.
Noting that it would likely be his last floor speech before he leaves the House, Richmond said that "President Trump put the domestic terrorists on notice by saying, stand back, and stand by. He then summoned them to DC, directed them to march on the Capitol. And then he sat back and watched the insurrection."
"Some of my colleagues, some of which may well be co-conspirators in their latest attempt to placate and please this unfit president suggest that we shouldn't punish him in order to unify the country. That is the climax of foolishness," he continued.
Richmond said that during Trump's first impeachment Republicans said Congress didn't need to impeach him "because he learned his lesson."
"Simply put, we told you so," he said.
As his time expired, he closed with a sign-off: "Richmond out."
Richmond will join President-elect Joe Biden's White House as a senior adviser to the President and Director of the White House Office of Public Engagement.
Watch:
"Simply put: we told you so. Richmond out."

In what he called his last floor speech as a representative before joining the Biden administration, Rep. Cedric Richmond says Democrats had tried to warn Republicans about Pres. Trump. https://t.co/vdtbbFfqdP pic.twitter.com/z4xrPok5Jj

— ABC News (@ABC) January 13, 2021