Head Of Florida Police Union Who Offered Fired Cops A Job Has Just Been Suspended From Force, Pends Investigation: Report
Two Buffalo police officers who were suspended for pushing an elderly man to the ground and sending him to the hospital were recently offered a job by the president of the Florida chapter of the Fraternal Order of Police.
Now, according to USA Today, that same president is being suspended with pay from a local sheriff's office pending an investigation.
Bert Gamin is a lieutenant with the Brevard County Sheriff's Office and president of the Brevard County FOP, a national police union organization representing over 300,000 law enforcement officers across thousands of local "lodges," according to USA Today.
Gamin received backlash after his union posted a Facebook message over the weekend announcing to the "Buffalo 57 and the "Atlanta six," that the Brevard County chapter of the FOP was "hiring."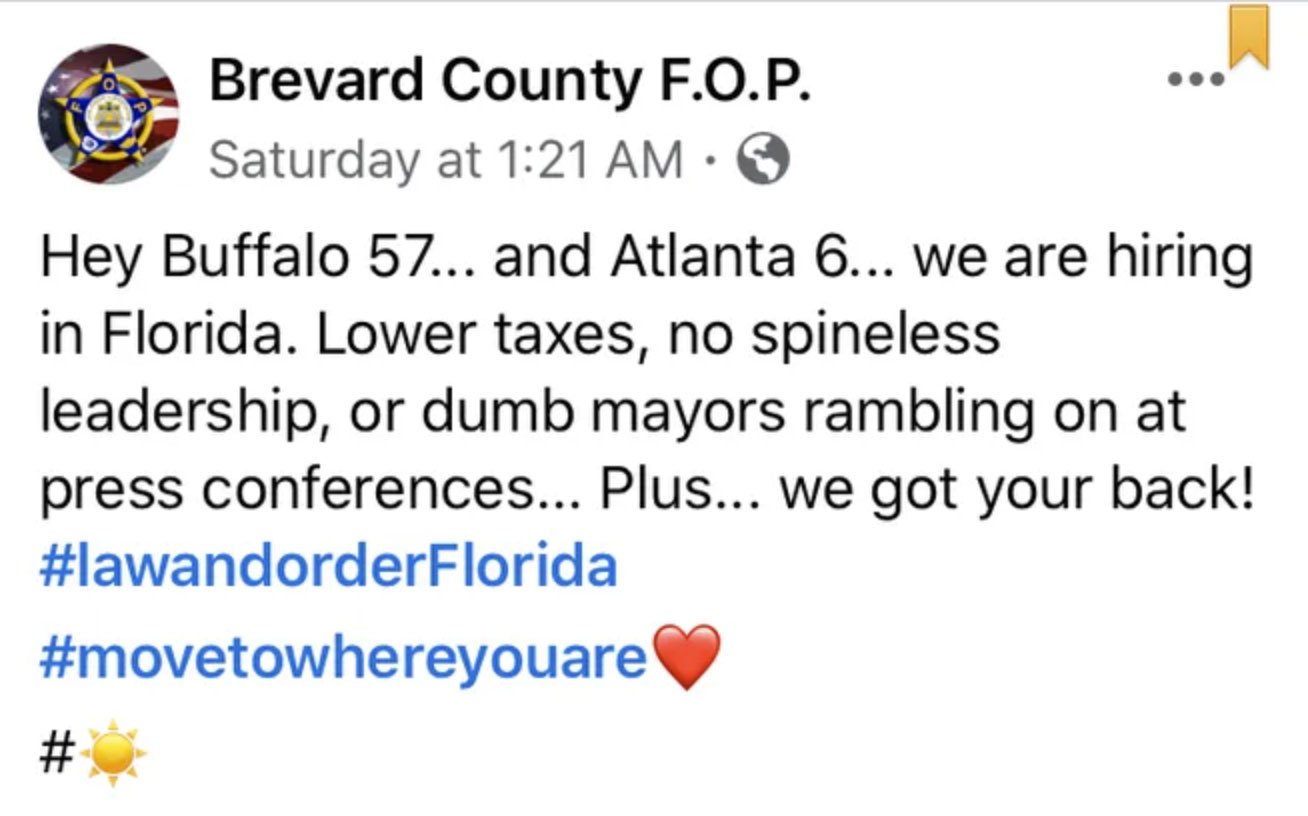 RELATED: Men Who Were Caught Mocking George Floyd's Death Have Just Been Suspended From Their Jobs: Report