GOP Sens Overlooking Impeachment Trial Got Wealthy Campaign Donations From Members Of Trump's Legal Team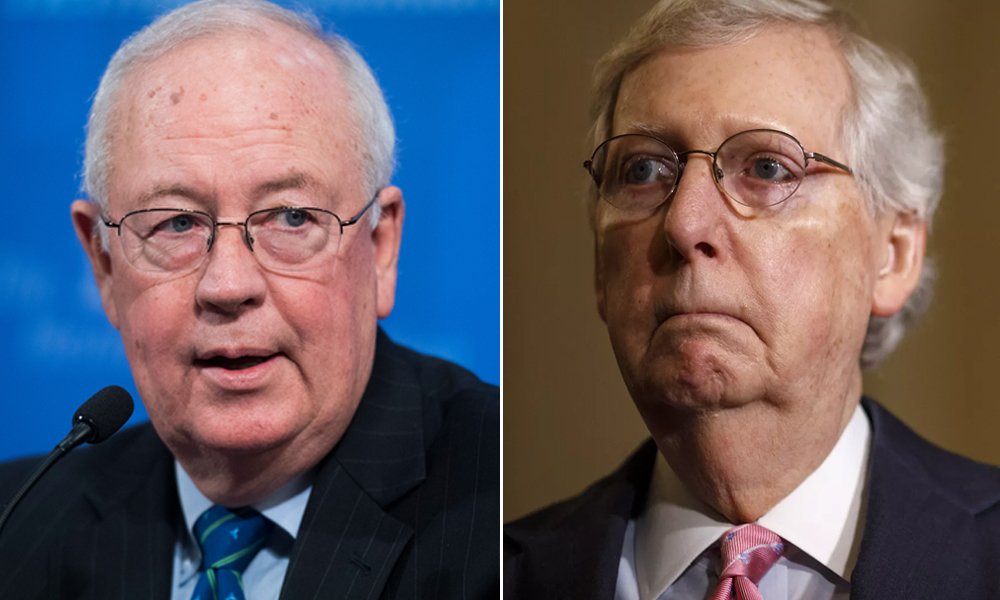 A new report has noted that some members of Donald Trump's impeachment defense team have a history of donating to the Republican jurors in the Senate overlooking the impeachment trial.
According to OpenSecrets.org, members from Trump's defense team donated to multiple Republican Senators, including Mitch McConnell (R-Ky.), Lindsey Graham (R-S.C.), Ted Cruz (R-Texas) and John Thune (R-S.D.).
Both former independent counsels Ken Starr, and Robert Ray, who investigated then-President Bill Clinton around the time of his impeachment, each made large campaign contributions to McConnell right before joining Trump's legal team.
According to the report:
"Starr, who on Monday lambasted what he called the "age of impeachment" before the Senate, gave $2,800 to McConnell in July 2019. Just after House Democrats launched an impeachment inquiry in September, Ray gave McConnell $5,600, the maximum allowed for the primary and general elections. OpenSecrets couldn't identify any other federal contributions from the two during the 2020 cycle."
Starr also donated to Graham's campaign in 2017. He gave the South Carolina Republican $2,700 in donations.
The publication also reported:
"Jay Sekulow, one of Trump's personal attorneys, gave financial support to several Republican senators over the last two decades, including Ted Cruz (R-Texas) and John Thune (R-S.D.). Like others on Trump's team including Ray, White House counsel Pat Cipollone and deputy White House counsel Patrick Philbin, Sekulow gave thousands to Mitt Romney's 2012 presidential campaign."
RELATED: Pro-Trump Rick Santorum Says Trump Can't Be Removed From Office: 'Even If He Did Do It… Republicans Don't Care!'