GOP Rep. Explodes At Teenage Senate Pages: 'I Don't Give a F*ck Who You Are, Jackasses, Pieces of Sh*t'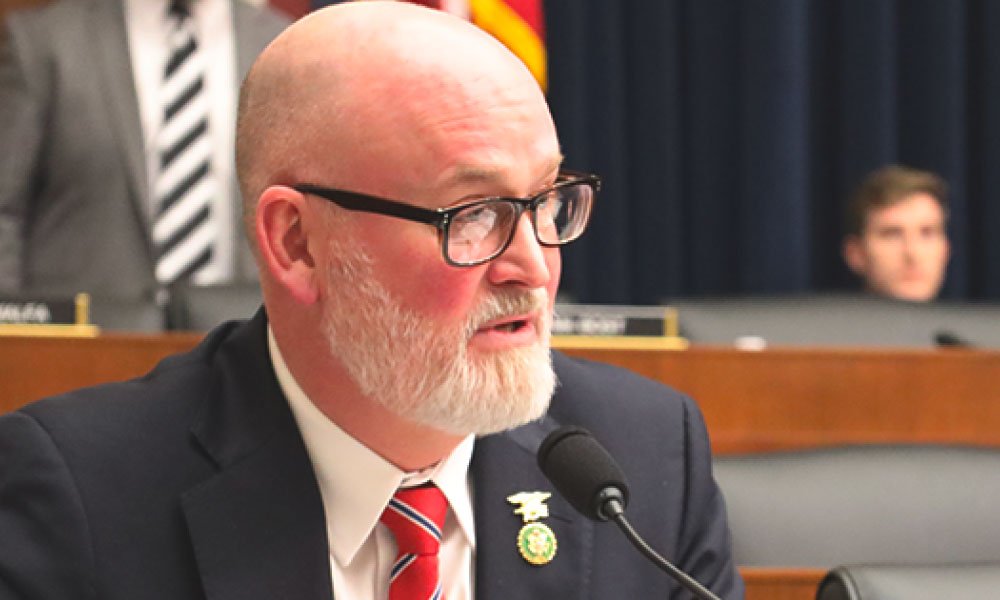 Republican congressman Derrick Van Orden, representing Wisconsin, has come under fire following an incident in the Capitol rotunda early Thursday morning. The Congressman allegedly used highly abusive language directed at a group of teenage Senate pages who were present in the area.
Citing a transcript written by one of the pages shortly after the incident, The Hill reported that Van Orden referred to the pages as "jackasses" and used profanity to express his displeasure, stating he didn't care about their identities.
These Senate pages, who are typically 16- and 17-year-olds assisting Senate operations, were resting in the rotunda during the late-night session when the incident occurred, focused on National Defense Authorization Act amendments.
Van Orden's reported words included, "Wake the f‑‑‑ up you little s‑‑‑‑. … What the f‑‑‑ are you all doing? Get the f‑‑‑ out of here. You are defiling the space you [pieces of s‑‑‑]."
"Who the f‑‑‑ are you?" Van Orden reportedly asked, and regardless of their response as Senate pages, he demanded they leave by using abusive language.
"I don't give a f‑‑‑ who you are, get out."
"You jackasses, get out," he added.
The altercation has sparked outrage among members of the Senate, with one of them describing the comments as "terrible."
This is not the first instance of Van Orden displaying a temper. Previously, he reportedly threatened a 17-year-old library page in his home state in connection with a gay pride display, demanding to know who was responsible for setting it up. The page, feeling unsafe to continue working at the library, informed her parents about the incident.